Do you want to add a handmade touch to your gift giving this year? Then consider giving the gift of peace, tranquility, and relaxation with hand crafted bath and body presents that you can make yourself using natural ingredients.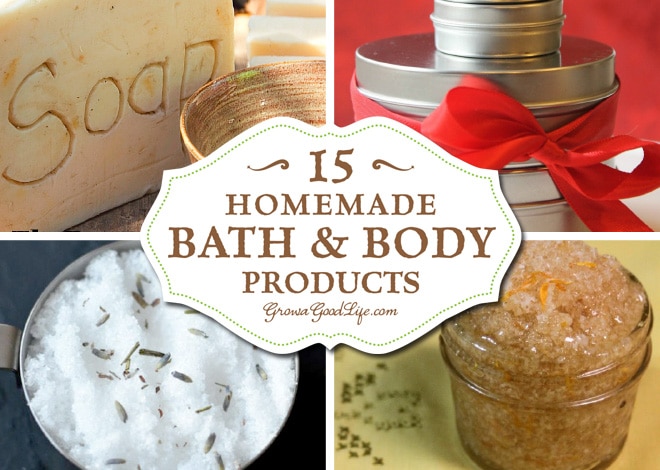 I reached out to fellow bloggers and asked if they would share their homemade gift tutorials and recipes. Previously, I shared Over 20 Homemade Food Gifts from the Kitchen. Now I am eager to share an amazing collection of natural bath and body recipes and tutorials that you can use to hand craft your own personal care products.
15+ DIY Bath and Body Product Recipes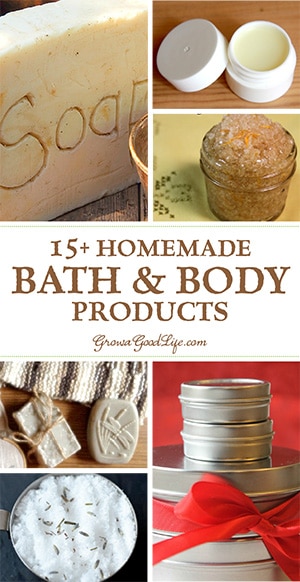 There are few sensations quite as wonderful as sinking into a warm bath on a chilly winter night. Including herbal scented bath salts and soaps offers a spa-like experience for relaxing and reducing stress. Further enhance the luxury with moisturizing body lotions and scrubs to sooth winter skin, and you have an impressive gift package for someone special.
The personal care products below are easy to make and would make lovely presents for friends and family:
Overwhelmed by the different recipes and ingredients?
Even novice DIYers can craft some natural handmade beauty products with a kit . Each kit contains ingredients, instructions, and containers to make your own homemade bath and body products. A great way to learn how to make your own:
What homemade gifts will you give this year? Let us know in the comments.
You May Also Like: