Don't let the plain appearance of these soft molasses cookies fool you. One bite will tingle your taste buds with the warm flavors of cinnamon, cloves, nutmeg, and molasses.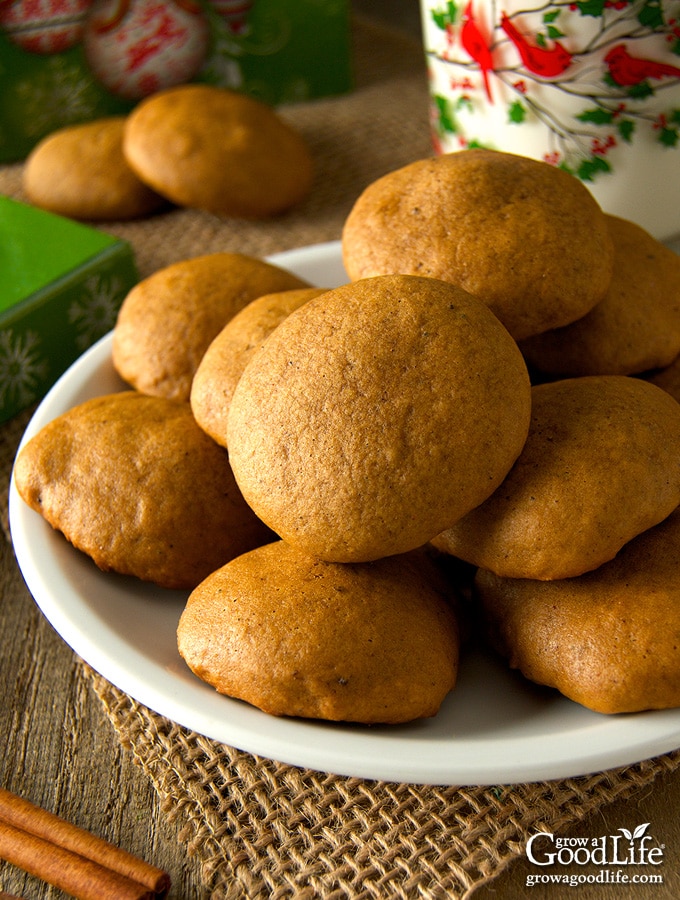 Many of us have warm memories of food and family around the holidays. Especially as we grow older and have children of our own. I cannot stress how important it is for the younger generation to take the time to learn these traditions from your elders while you can.
My Aunt Mary didn't write her recipes down. They were all in her head and unfortunately lost when she passed away. I have spent years experimenting with different recipes trying to chase down the flavors of the past. I have come close with some, but most still elude me. If I had spent more time with her while she was here, I would have not only the memories of learning from her, but also her recipes to carry on.
If there are written family recipes, please, please make sure that you have your own copies. Even if you believe that someone in the family will carry on the tradition, recipes can be lost, damaged, or altered over time. Or God forbid, a family member acquires the recipes and refuses to share them with other siblings.
This is an old fashioned, New England recipe from Kevin's side of the family. Kevin's mother, Rena baked an amazing amount of cookies at Christmas. Out of all the holiday cookies that she baked, these soft molasses cookies are his favorite.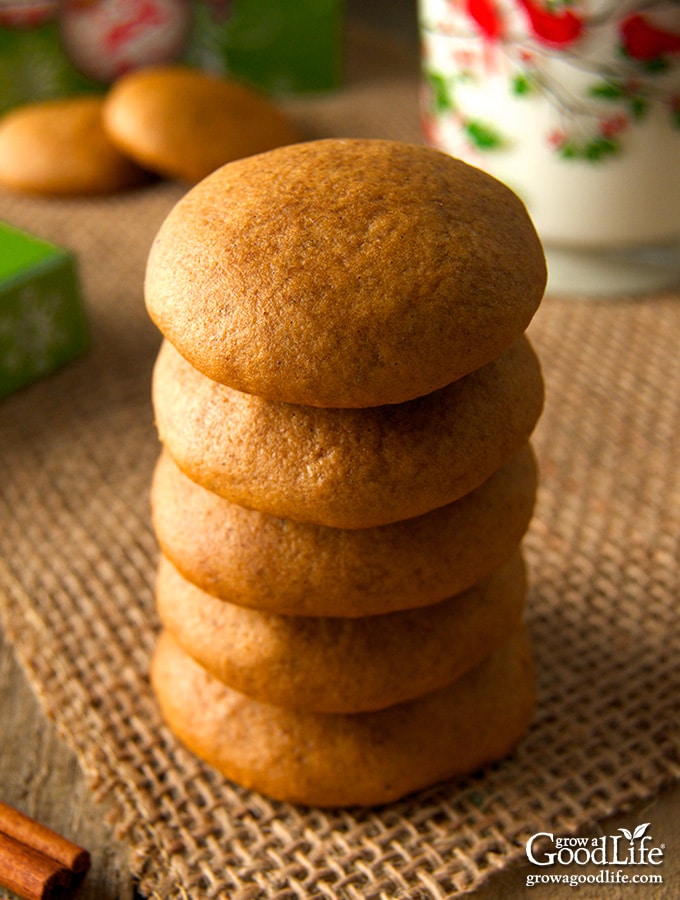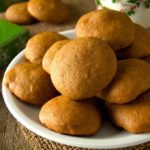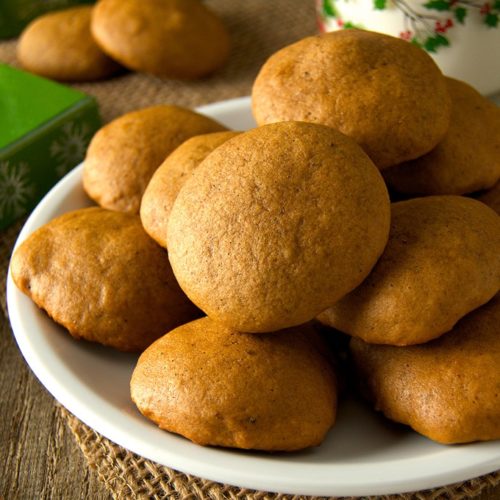 Rena's Soft Molasses Cookies Recipe
These soft molasses cookies are filled with the warm holiday flavors of cinnamon, cloves, nutmeg, and molasses. They are delicious with a glass of milk or coffee.
Keyword:
molasses cookies
Instructions
Add the flour, baking soda, baking powder, salt, cinnamon, nutmeg, allspice, and cloves to a large mixing bowl and whisk to combine. Set aside.

In a large bowl, beat butter, molasses, and sugar with electric mixer on medium speed until fluffy, about 5 minutes. Beat in egg, add water, and mix until well blended.

Add the flour mixture a little at a time, and mix until well blended. Cover and chill for at least one hour.

Preheat oven to 375°F. Line two cookie sheets with parchment paper.

Drop rounded tablespoons of dough 2 inches apart onto the prepared baking sheets. Flatten balls slightly with wet fingertips. Bake 8-10 minutes or until set. Cool cookies on cooling rack. Makes 48 cookies.
You May Also Like
Good planning is key to a successful vegetable garden
Whether you are new to growing your own food or have been growing a vegetable garden for years, you will benefit from some planning each year. You will find everything you need to organize and plan your vegetable garden in my PDF eBook, Grow a Good Life Guide to Planning Your Vegetable Garden.