Tourtière, also known as pork pie or meat pie, is a combination of ground meat, onions, spices, and herbs baked in a traditional piecrust.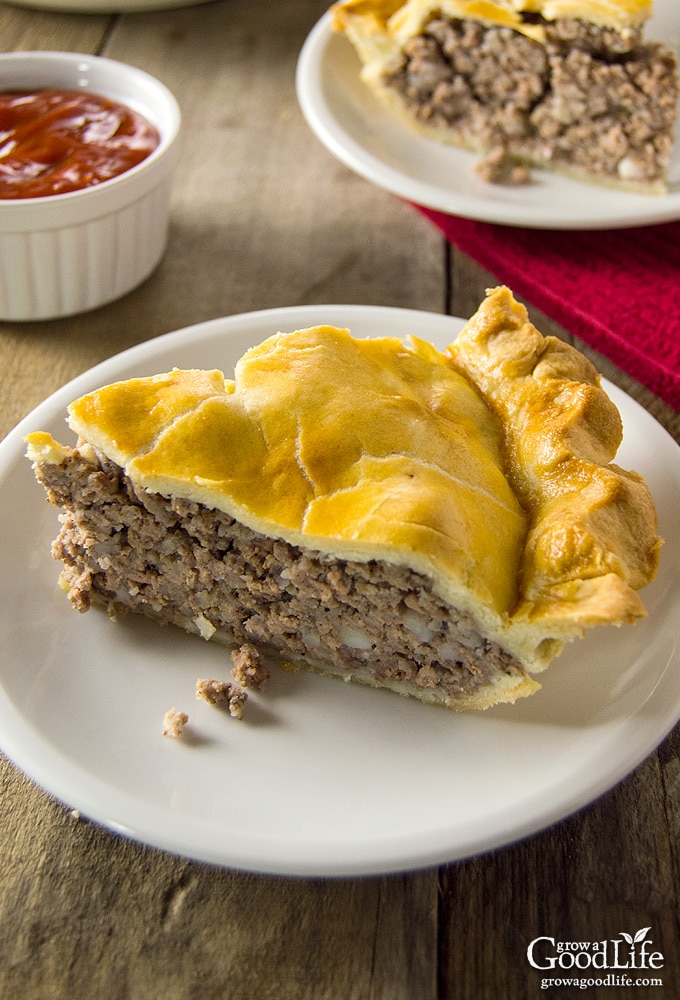 Growing up in a Northern New England paper town provided an eclectic upbringing of various nationalities and traditions. Like most mill towns, employment opportunities summoned immigrants from all over the world including Russia, Scandinavia, and Ireland. However, the largest immigrant group by far was French-speaking Canadians.
Employment opportunities at the many saw mills and logging camps drew numerous French Canadians south in several waves during the 19th century. Eventually, many French Canadians seeking work and preservation of their customs, language, and way of life relocated to New England towns. They settled, established Franco-American communities, and maintained their culture, language, and religion. My family is mostly of French-Canadian descent, and I grew up in a bilingual French and English speaking small town.
Among the customs passed down from generation to generation is the tradition of serving tourtière for special occasions such as Christmas Eve. This celebration meal was an adaptation of réveillon de Noël of rural Québec.
The Family Tradition of Tourtière (Meat Pie)
As our family Christmas traditions continue to evolve over the years, I often think about the old-fashioned customs and foods from my youth. I remember attending Midnight Mass on Christmas Eve, then returning home to feast on meat pies smothered with a generous amount of ketchup before we were ushered to bed so Santa could deliver presents. As the years went by, and family members got older, the tradition of Midnight Mass gave way to Christmas Eve Mass at an earlier hour but the ritual of serving tourtière after Mass continued for many years.
Tourtière, also known as pork pie or meat pie, is a combination of ground meat, onions, spices, and herbs baked in a traditional piecrust. There are many variations of tourtière throughout different regions of Franco-American communities and Canada and even among members of the same family. Most recipes include a combination of ground pork and beef, but it is not unusual to include venison or other game meats in the pie. Almost every family had a tante or mémère (aunt or grandmother) who had a tourtière recipe with a secret ingredient or two.
Some versions of tourtière are made from only ground or chopped pork, but my family always made it with a mix of pork and beef. Several accounts suggested that using potatoes was frowned upon because that meant you could not afford meat. In this recipe, I feel the potatoes are essential to help bind the ingredients together. The poultry seasoning that is historically used by many families in New England is Bells Poultry Seasoning and is still made today.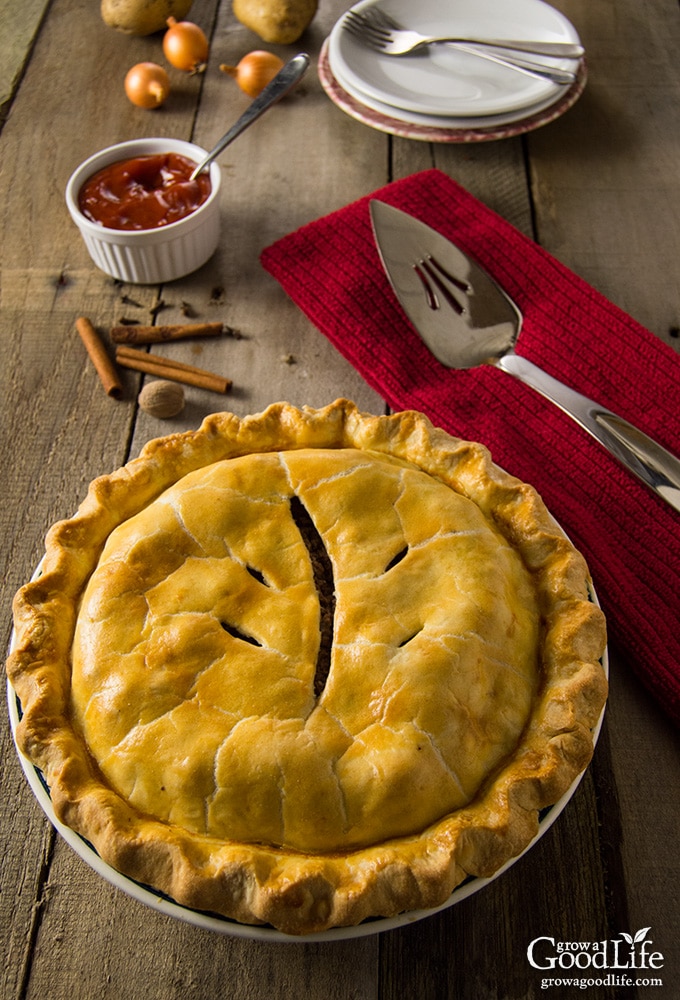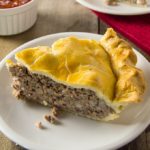 Tourtière: A French-Canadian Meat Pie Recipe
Tourtière, also known as pork pie or meat pie, is a combination of ground meat, onions, spices, and herbs baked in a traditional piecrust.
Instructions
Prepare the Pastry
In a large bowl, combine flour with the salt. Cut in butter or lard until mixture is a roughly even crumbly texture. Add water and blend just until dough comes together.

Shape into a rough disc, wrap and chill in the refrigerator. While pastry is chilling, prepare filling.
Prepare the Filling
Cook potatoes in a pot of water until tender, about 12 minutes. Reserve 1/2-cup of potato water and drain the rest. Mash potatoes and set aside.

In a large skillet, cook the onion, garlic beef and pork over medium heat until no longer pink. Drain off excess fat. Add seasonings and reserved potato water. Mix in well and simmer for about 10 minutes until the liquid is absorbed. Remove the pan from heat, stir in mashed potatoes, and set aside to cool slightly.

Preheat oven to 400°F/205°C

On a lightly floured surface, divide dough in half and flatten one ball of dough with your hands. Roll dough to about 12-inches in diameter to fit a 9-inch pie pan. Place the pastry into the pie plate and add the meat filling. Brush around the outer edge of the pastry with the beaten egg. Roll out the top pastry and place on top of the filling. Fold the top crust under the bottom crust and pinch or flute the edges. Brush with egg wash and cut vent holes.

Bake in a preheated over for 30 to 35 minutes or until the pastry is golden brown. Remove the tourtière from oven and let it cool at least 10 minutes before serving. Yield: Makes 1 pie, about 8 servings.
Does your family have traditions centered on food and meals?
What family traditions do you carry on?
You May Also Like:
Good planning is key to a successful vegetable garden.
Whether you are new to growing your own food or have been growing a vegetable garden for years, you will benefit from some planning each year. You will find everything you need to organize and plan your vegetable garden in my PDF eBook, Grow a Good Life Guide to Planning Your Vegetable Garden.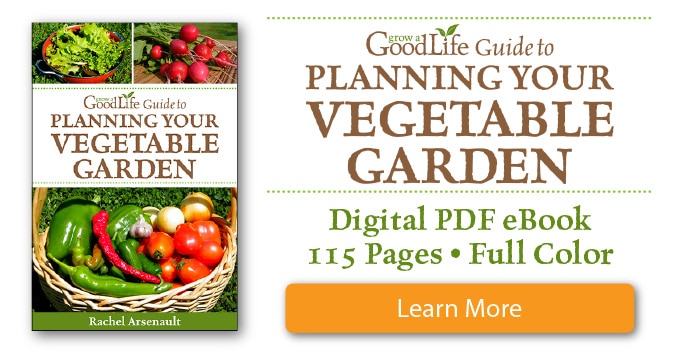 Never miss a post. Sign up for the free Grow a Good Life Newsletter and we'll send you an email with all the new articles posted on the website: