One of the delights of summer is the abundance of fresh, organic, homegrown vegetables that are available. The advantage of growing your own garden is that you can harvest and enjoy your vegetables when they are at peak flavor and nutrition.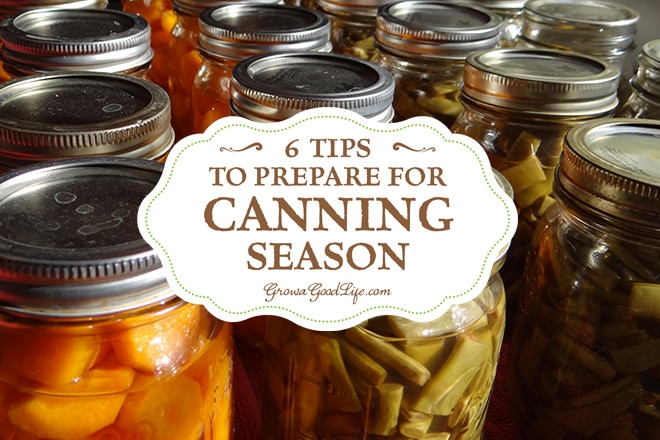 My goal each year is to try to grow enough food for fresh eating and to preserve for winter. Since our growing season is short, this means that the majority of the harvest all comes in around the same time.
Some of the harvest can be cured and stored on shelves in our cool basement over winter. The garlic and onions are cured and stored in baskets, the potatoes and other storage crops are still in the garden and will be harvested later in the fall.
Late summer finds the kitchen counters piled high with tomatoes waiting to be turned in to tomato sauce and salsa, the refrigerator's crisper draws are crammed with string beans and carrots ready to be pressure canned, and cucumbers waiting to be turned into pickles. Yup, it is officially canning season.
It can be overwhelming at times but here are some strategies to prepare for canning season: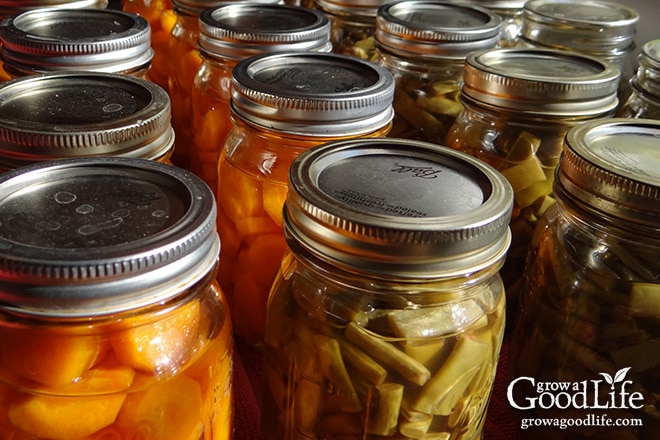 6 Tips to Prepare for Canning Season:
Even though I have canned for years, I always find the first canning project of the season awkward and clumsy. It takes me a few sessions to find a rhythm. Preparing ahead of time can make the process so much easier. Take the time to evaluate your canning equipment with these tips:
Hopefully, these tips will help you prepare for the bulk of canning season and soon your shelves will be filled with jars of homegrown goodness.
You May Also Like:
Good planning is key to a successful vegetable garden.
Whether you are new to growing your own food or have been growing a vegetable garden for years, you will benefit from some planning each year. You will find everything you need to organize and plan your vegetable garden in my PDF eBook, Grow a Good Life Guide to Planning Your Vegetable Garden.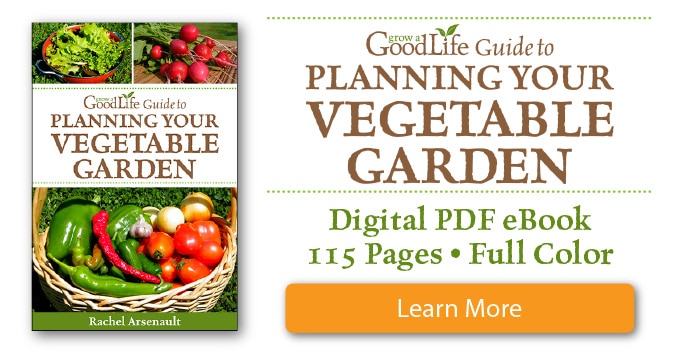 Never miss a post. Sign up for the free Grow a Good Life Newsletter and we'll send you an email with all the new articles posted on the website: