DIY gifts are always appreciated because they are unique and come from the heart. Gifts that are made by hand not only show you care, but can be personalized to the recipients style by using colors that match their decor or scents that they love.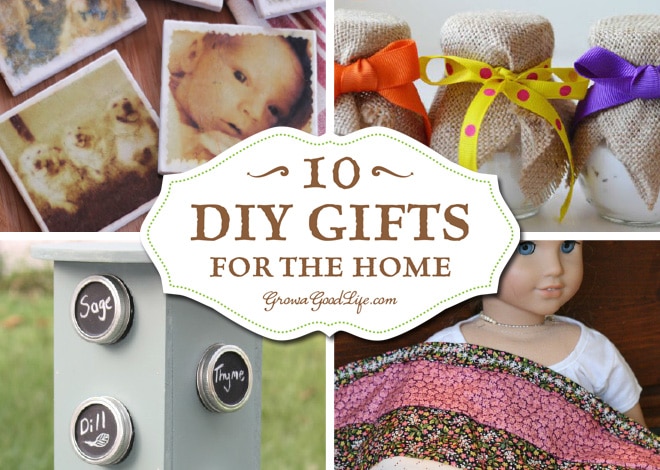 This is the third in a series of homemade gift ideas and tutorials. Previously, I shared 20+ Homemade Food Gifts from the Kitchen and 15+ Homemade Bath and Body Gifts. Now I am excited to share over ten DIY gift ideas and tutorials to brighten up the homes of those you love:
Over 10 DIY Gifts for the Home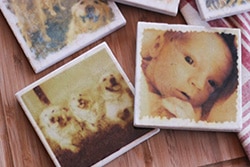 Homemade Photo Coasters:
These DIY Marble Photo Coasters from Oh, the Things We'll Make are absolutely darling. There are so many ways to customize the design by selecting different style tiles and photos. Consider using photos of your children for a wonderful customized gift for Grandparents. Stack and wrap the photo coasters with a ribbon, and you've got the perfect gift for someone special.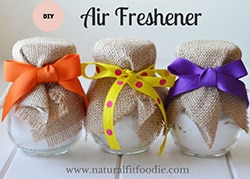 Natural Freshening Alternatives:
Gently urge your friends and family to eliminate the toxic chemicals in their home by giving them natural replacements like these DIY Air Fresheners and Linen Sprays from Natural Fit Foodie. These DIY Wool Dryer Balls from Oh, the Things We'll Make are a natural way to soften your laundry without the chemicals of conventional fabric softeners and dryer sheets. Homemade Peppermint Candles from Home Again Jiggety-Jig will chase out stale winter air and add a festive scent to the atmosphere. Package everything up into a basket with some reusable fabric rags and give as a hostess or housewarming gifts.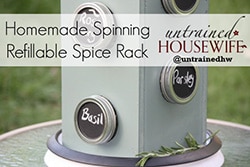 Mason Jar Spinning Spice Rack:
This DIY Mason Jar Spinning Spice Rack from Untrained Housewife is the perfect herb organizing solution for anyone's kitchen. Paint to match the receiver's decor and fill the jars with herbs from your own garden.
Be sure to check out the tutorial on how to customize the canning lids, too!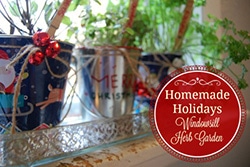 Windowsill Herb Gardens:
Gift the gift of flavor with these indoor herb garden ideas including this Themed Windowsill Herb Garden from The Cape Coop and these tips for Growing a Windowsill Herb Garden and 14 Culinary Herbs to Grow Indoors.
Also consider these herb garden-growing kits: Culinary Herb Garden Kit and Tea Herbs Garden Kit.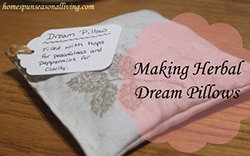 Herbal Dream Pillows:
Give the gift of peaceful dreams and restful sleep with these Herbal Dream Pillows from Homespun Seasonal Living. These handcrafted packets are filled with natural herbs and tucked inside a regular pillow. The warmth of slumber releases the herbal scent. Include a description of the herbs to encourage soothing sleep and pleasant dreams.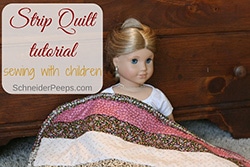 Handmade Quilts:
Even if you are sewing challenged like I am, these simple tutorials will help you sew up a custom made quilt for that special someone. Give the gift of warmth with a custom created quilt made from recycled jeans with this Simple Recycled Denim Quilts tutorial from Untrained Housewife.
Also consider this Strip Quilt Tutorial from Schneiderpeeps and make a small quilt suitable for tucking in a child's doll or stuffed animal. Small quilts can serve many functions like protecting furniture from pets, or a diaper changing pad for new parents. Adjust the sizing down and you can sew up a nice set of customized, washable placemats for the kitchen room table.
What homemade gifts will you give this year?
Let us know in the comments.
You May Also Like:
[sc:gglnews ]