Take advantage of the summer bounty and preserve peppers to enjoy all year. If you don't grow your own peppers, consider purchasing in bulk from local growers at your farmers market.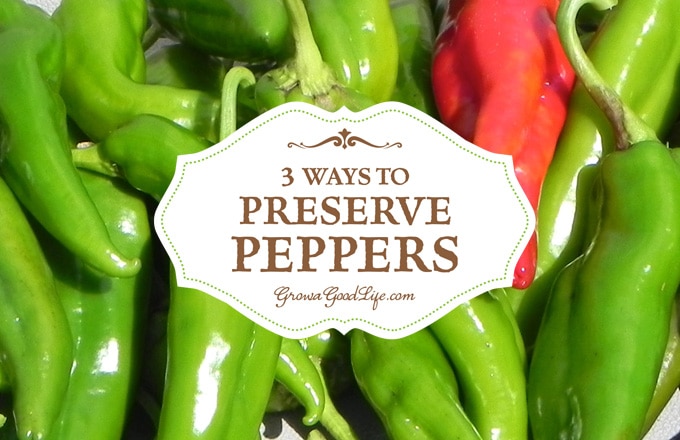 In 2016 when I originally wrote this post, our summer was a hotter and dryer than usual. That year, the rainfall averaged well below normal in Maine as well as most of the country. Peppers were the one crop that thrived and produced double the amount of fruit as normal years.
The hot, dry summer conditions were especially accommodating to the hot chili varieties normally grown in warmer climates. Often times when growing these types of peppers in cooler climates, they not only produce less fruit, but the peppers sometimes don't have a lot of heat. I think they are pampered too much with our frequent rain. This year, the hot chili peppers are much hotter.
Even my experiments growing peppers from the dried peppers purchased online or from the store were successful. I grew de arbol, japones, and guajillo chiles and the plants produced so many peppers.
After I have had my fill of grilled salsa, red jalapeño hot sauce, and chicken and beef fajitas, I begin preserving peppers to enjoy through the winter months.
3 Ways to Preserve Peppers
Growing peppers in cooler climates can be challenging. So I tend to plant a lot of plants in hopes of gathering a good harvest. If the growing conditions are right, I end up with a bumper crop. Here are some of my favorite ways to preserve peppers to enjoy all winter long:
Freezing Peppers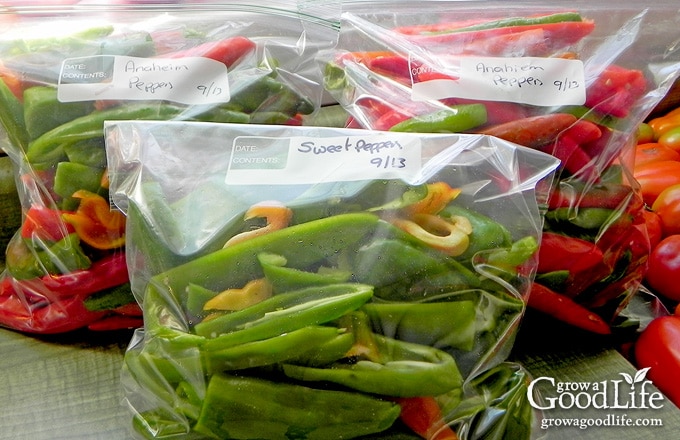 The easiest way to preserve peppers is to freeze them. Peppers are one of the few vegetables that can be frozen without having to blanch first. Surprisingly, frozen peppers do not turn to mush when thawed either. They do lose some of their crispness, but maintain the flavor of fresh peppers.
Thawed peppers can be used to make salsa, fajitas, or any cooked recipe where you would normally use peppers. Frozen peppers are easy to chop while partially defrosted. Wear gloves when working with hot peppers.
Drying Peppers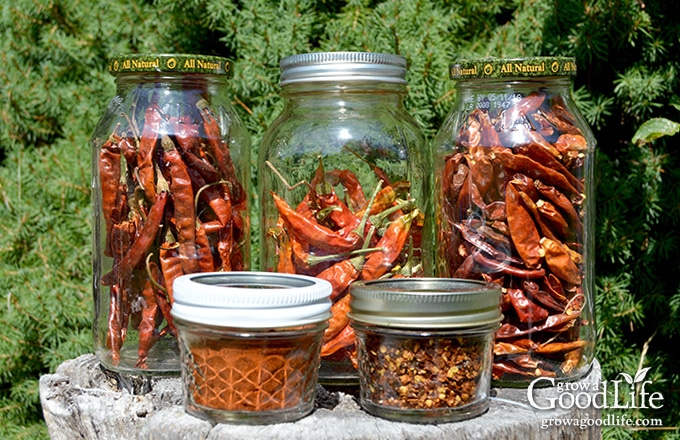 Drying your pepper harvest is an excellent way to preserve peppers. Dehydrating concentrates the flavor and heat of the chile peppers.
You can add the dried peppers to soups, stews, or chilies. Dried peppers can be crushed into pepper flakes or blended into chili pepper powder.
Canning Peppers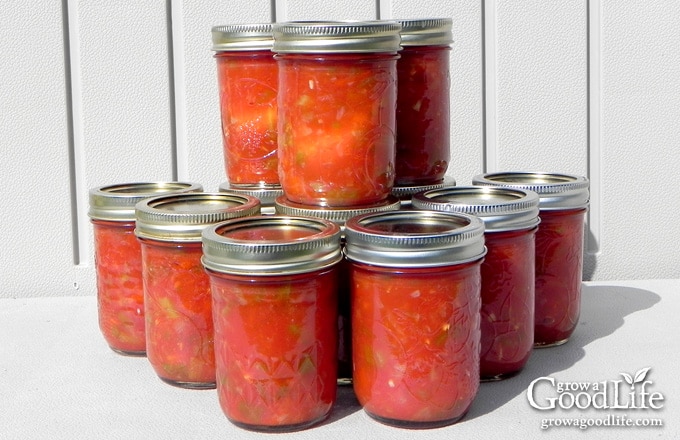 Most of the peppers I grow are used to make and preserve salsa. If you are canning salsa, it is important to follow a safe canning recipe. Here are links to some safe canning recipes to preserve peppers, including salsas, pickles, relish, and even jelly:
Since there are so many varieties of peppers, and they come in all shapes and sizes, it may take a bit of experimenting before you are able to find a method to preserve peppers that works for you. I find that peppers that have thick walls, such as bell, jalapeño, and pimentos are excellent for freezing. Thin-walled cayenne, de arbol, and japones are easy to dry using a dehydrator.
What is your favorite method for preserving peppers? Let us know in the comments.
This article was originally published September 3, 2016. It has been updated with more information, photos, and links to the Preserving the Harvest blogger roundup.
This post is part of the blogger roundup Preserving the Harvest
Do you love preserving the harvest as much as we do? Click the links below and get detailed instructions for preserving 23 of the most popular fruits and vegetables
Preserving Vegetables (in alphabetical order)
How to Preserve Carrots by Freezing, Canning, and More from Oak Hill Homestead
4 Easy Ways to Preserve Cauliflower from Dehydrating Made Easy
Cucumber Fresh Pack Garlic Dill Pickles Recipe from The Self Sufficient HomeAcre
Make Your Own Garlic Powder and Other Ways to Preserve Garlic from Learning & Yearning
How to Freeze Your Green Bean Harvest from The Reid Homestead
How to Preserve Leafy Greens from Homespun Seasonal Living
Preserving Okra by Freezing, Canning, Fermenting, and Dehydrating from Schneider Peeps
5 Ways to Preserve Onions for Storage from Rockin W Homestead
How to Dehydrate Parsnips & Make Parsnip Chips from The Purposeful Pantry
3 Ways to Preserve Peppers from Grow a Good Life
5 Ways to Store Potatoes from A Modern Homestead
Ways to Preserve Radishes from The Purposeful Pantry
How to Freeze Squash (and Other Preservation Methods) from Our Inspired Roots
Freezing Tomatoes for Preserving Later in the Year from Stone Family Farmstead
3 Easy Ways to Preserve Zucchini from Grow a Good Life
Preserving Fruit (in alphabetical order)
Guide to Preserving Apples from Oak Hill Homestead
3 Ways To Preserve Fresh Summer Berries from Better Hens & Gardens
How to Make Cherry Jam from Scratch from The Self Sufficient HomeAcre
3 Quick Ways to Preserve Grapes from Homestead Lady
3 Best Ways To Preserve Mulberries from My Homestead Life
How To Preserve Oranges On The Homestead from 15 Acre Homestead
How to Freeze Peaches from A Modern Homestead
How To Preserve Strawberries On The Homestead from 15 Acre Homestead
You May Also Like:
Good planning is key to a successful vegetable garden
Whether you are new to growing your own food or have been growing a vegetable garden for years, you will benefit from some planning each year. You will find everything you need to organize and plan your vegetable garden in my PDF eBook, Grow a Good Life Guide to Planning Your Vegetable Garden.