Take advantage of the summer bounty and preserve peppers to enjoy all year. If you don't grow your own peppers, consider purchasing in bulk from local growers at your farmer's market.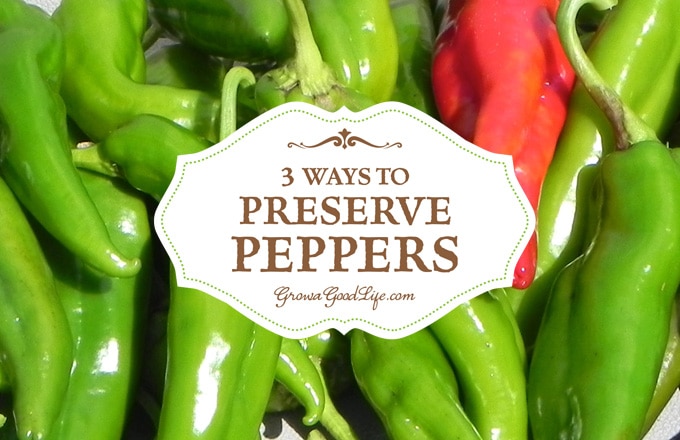 It's been a great year for growing peppers in the home garden here in New England. Like the rest of the east coast, rainfall has been below average in Maine all summer. Peppers are one crop that has thrived in these conditions.
This year, our summer has been a bit hotter and dryer than usual. The peppers flourished in the heat, and the plants have produced double the amount of fruit as normal years. The hot, dry summer conditions have been especially accommodating to the hot chili varieties normally grown in warmer climates. Often times when growing these types of peppers in cooler climates, they not only produce less fruit, but the peppers sometimes don't have a lot of heat. I think they are pampered too much with our frequent rain. This year, the hot chili peppers are much hotter.
As I mentioned in, 10 Tips to Growing Peppers in Colder Climates, growing some variety of peppers in cooler climates can be challenging. However, this year even my experiments growing peppers from the dried peppers you can purchase online or from the store were successful. I grew de arbol, japones, and guajillo chili this year and the plants have produced so many peppers. Here are some of my favorite ways to preserve peppers to enjoy all winter long:
3 Ways to Preserve Peppers
Freezing Peppers
The easiest way to preserve peppers is to freeze them. Peppers are one of the few vegetables that can be frozen without having to blanch first. Surprisingly, frozen peppers do not turn to mush when thawed either. They do lose some of their crispness, but maintain the flavor of fresh peppers. Thawed peppers can be used to make salsa, fajitas, or any cooked recipe where you would normally use peppers. Frozen peppers are easy to chop while partially defrosted. Wear gloves when working with hot peppers.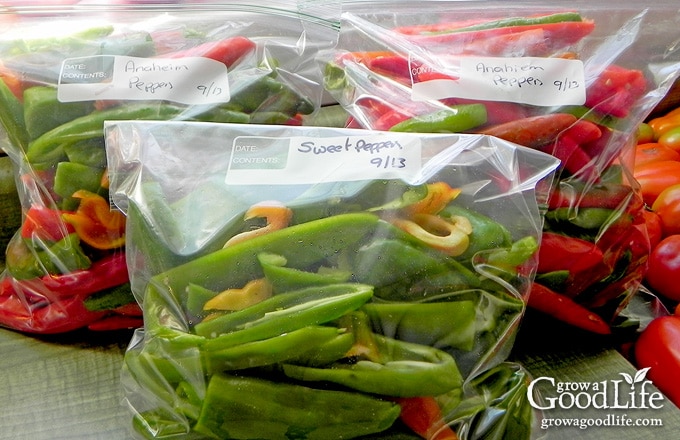 How to Freeze Peppers:
1. Select fresh peppers with no blemishes or soft spots. Wash to remove any residue and soil. Allow the peppers to air dry.
2. Trim out the stems, seeds and membrane of bell or sweet peppers. Hot peppers that are used with their seeds can be frozen whole.
3. Think about how you will use the peppers and slice or cube accordingly:
Bell Peppers: I like slicing bell peppers in strips. It makes it easy to grab a handful as needed for fajitas or stir-fries. The frozen strips can be chopped into smaller pieces for soups or other recipes.
Jalapeño: I freeze jalapeño peppers whole, but you can also remove the stems, seeds and membrane and cut into pieces before freezing.
Anaheim: The skins of the Anaheim and New Mexico type peppers are tough, so I roast these on the grill and peel off the skins and seed the peppers before freezing. To peel, blister the skins by grilling or broiling until the skins crack and separate from the flesh. Remove from the peppers from heat and place in a covered glass bowl to steam. Once the peppers are cool enough to handle, remove skins, stems, seeds, and membrane.
• See: How to Roast and Peel Peppers for more details or watch the video below.
4. Spread out the prepared peppers on baking sheets and freeze until solid, and then add to freezer bags. Freezing the peppers on a baking sheet before packaging helps prevent them from sticking together and allow you to grab a handful when needed. Pack whole peppers and prepared Anaheim peppers into freezer bags. Remove as much air as you can, label, and freeze. Use within 8-12 months.
Drying Peppers
Drying your pepper harvest is an excellent way to preserve peppers. Dehydrating concentrates the flavor and heat of the peppers. Store fully dried peppers in airtight jars. You can add the dried peppers to soups, stews, or chilies. The peppers will rehydrate using the liquid in the pot. To rehydrate dried peppers before using, place them in a bowl and add hot tap water to cover. Let them soak until softened, about 30 minutes. Dried peppers can be crushed into pepper flakes using a food processor, or blended into chili pepper powder using a coffee grinder. Make your own Homemade Taco Seasoning. Save some of the seeds to grow next year.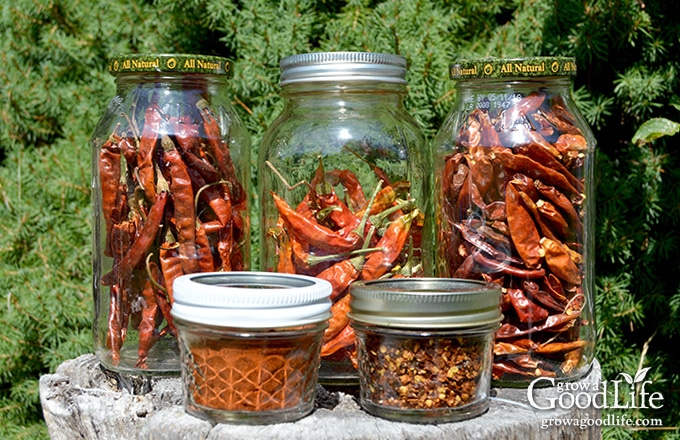 Methods of Drying Peppers:
1. Hang and Air Dry: If you live in a dry climate with day temperatures above 85˚F (20˚C), air-drying is the easiest method to dry peppers. Use a long, needle, and string the peppers together through the stems. Leave plenty of room in between peppers for proper airflow. Hang your peppers to dry in an area with good airflow and sunshine. Depending on the humidity in the air, this method can take 3-4 weeks until the peppers are fully dry. Peppers are dried completely when brittle.
2. Food Dehydrator: Since our summers here in Maine are humid, the moisture in the air can prevent peppers from air-drying naturally. A food dehydrator is the quickest and easiest way to dry peppers. A dehydrator works by circulating a gentle flow of slightly heated air through screens.
Small chili peppers can be dried whole. Larger peppers will dehydrate quicker when cut into pieces. Spread the peppers out on the screens and set the temperature between 125°F and 135°F (or per your food dehydrator's instructions). Rotate the screens frequently and remove the peppers that are dry. Dehydrating time can take 4-12 hours depending on the peppers.
3. Oven Dry: Alternatively, peppers can be dried in the oven at a very low temperature. Spread the peppers out on baking sheets and place in a 150˚F oven. Leave the door open a crack to allow moisture to escape. Check on the peppers every 30 minutes and rotate and remove the ones that are dry. Depending on the peppers, drying in the oven can take 1-2 hours.
Canning Peppers
Most of the peppers I grow are used to make and preserve salsa. If you are canning salsa, it is important to follow a safe canning recipe. Because of the mix of ingredients, most recipes require that you add vinegar to balance the acidity to be safe for canning.  If you are not fond of the vinegar flavor in canned salsa, consider trying my Grilled Tomato Salsa recipe and freezing your salsa instead.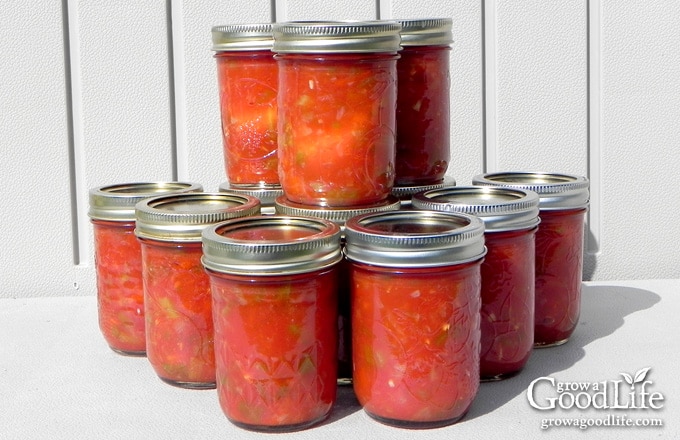 Here are links to some safe canning recipes to preserve peppers, including salsas, pickles, relish, and even jelly:
Since there are so many varieties of peppers, and they come in all shapes and sizes, it may take a bit of experimenting before you are able to find a method to preserve peppers that works for you. I find that peppers that have thick walls, such as bell, jalapeño, and pimentos are excellent for freezing. Thin-walled cayenne, de arbol, and japones are easy to dry using a dehydrator.
You May Also Like:
Homemade Taco Seasoning: Replace store bought envelopes with this homemade taco seasoning mix and eliminate the mystery ingredients, anti-caking agents, and preservatives. [Read More]
10 Tips to Growing Peppers in Colder Climates: Growing peppers is possible even if you are in cooler climates. The key is to select varieties that are adapted to colder temperatures with early maturity dates, so they grow and ripen before the first fall frosts kills the plant. [Read More]
How to Grow a Salsa Garden: If you enjoy fresh salsa in the summer, why not plant a salsa garden? See how to plant and plant a salsa garden in a 4×4 foot square foot garden or raised bed. [Read More]
Homemade Flour Tortilla Recipe: Making homemade tortillas is worth the extra effort because they taste so much better than store bought tortillas.[Read More]
Grilled Tomato Salsa: This tomato salsa recipe adds delicious depth of flavor from grilling the vegetables. The flavors transform to a delightful blend of sweet, smoky char, with a spicy kick that makes you crave for more.[Read More]
10 Tips for Growing Peppers in Colder Climates
What is your favorite method for preserving peppers? Let us know in the comments.
Good planning is key to a successful vegetable garden.
Whether you are new to growing your own food or have been growing a vegetable garden for years, you will benefit from some planning each year. You will find everything you need to organize and plan your vegetable garden in my PDF eBook, Grow a Good Life Guide to Planning Your Vegetable Garden.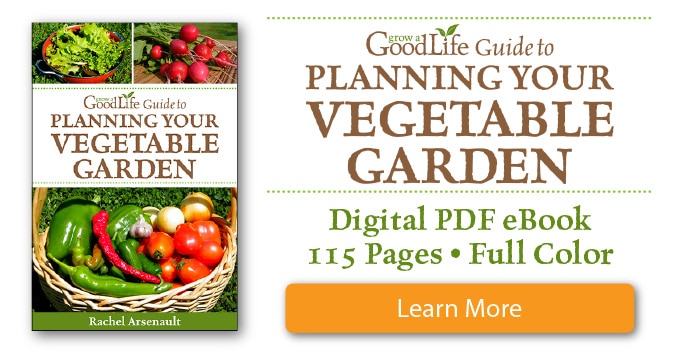 Never miss a post. Sign up for the free Grow a Good Life Newsletter and we'll send you an email with all the new articles posted on the website: