Roast and peel peppers to use in your favorite recipes. Any type of pepper can be roasted, including green, red or yellow sweet bell peppers to hot chile peppers. Roasting enhances the sweetness and adds a nice smoky char depth.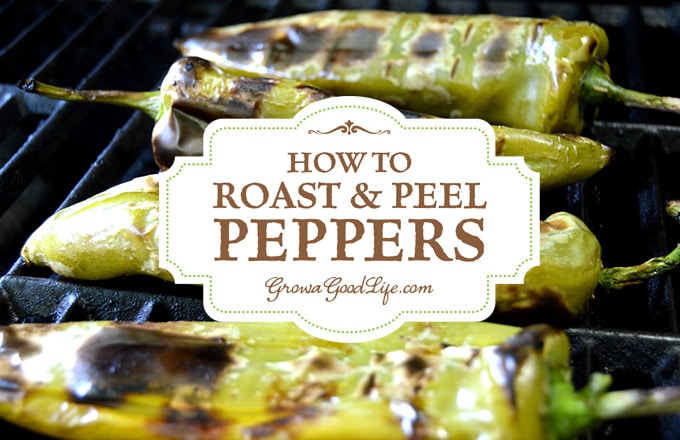 The skins of Anaheim and New Mexico type peppers are tough. Roasting the peppers not only deepens the flavor, but it allows you to blister and remove the thick skin. Thin skinned peppers don't need to be peeled. Roasted and peeled chile peppers can be used in your favorite recipes right away or frozen for later.
How to Roast and Peel Peppers Step by Step
You will need:
Gas Grill (oven broiler or any open flame)
Peppers
Large bowl with a cover
Tongs
Knife
Cutting Board
Gloves
Directions
1. Select fresh peppers with smooth skin and no blemishes for easy peeling. Wash the peppers and let air-dry.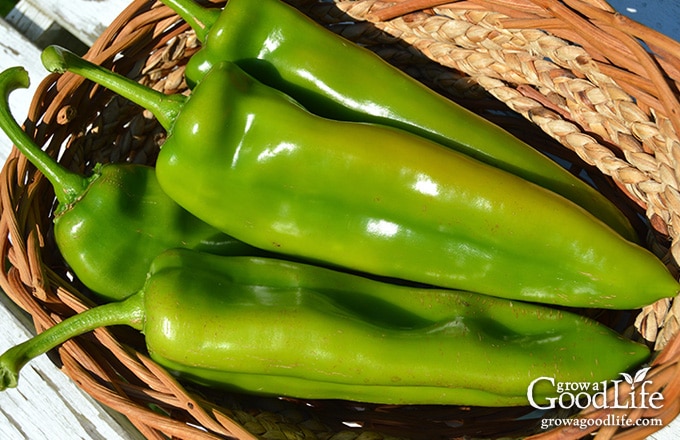 2. Heat your grill on high. Place your peppers in a single layer on the grill rack.
3. Roast the peppers by grilling until the skin is blistered and blackened. Turn the peppers every few minutes until the skin is charred all over.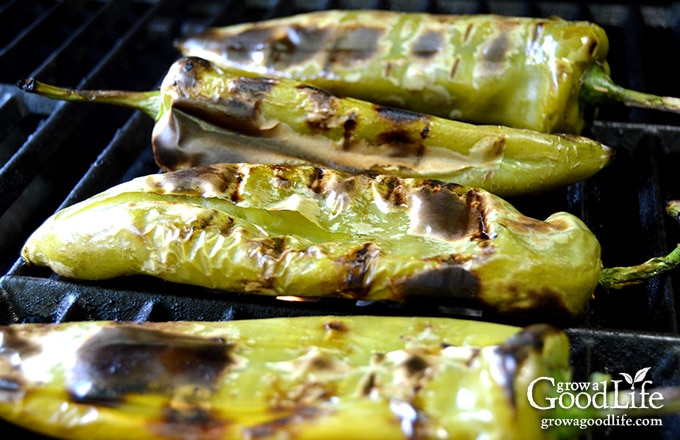 4. Remove the peppers from heat and place in a covered bowl to steam.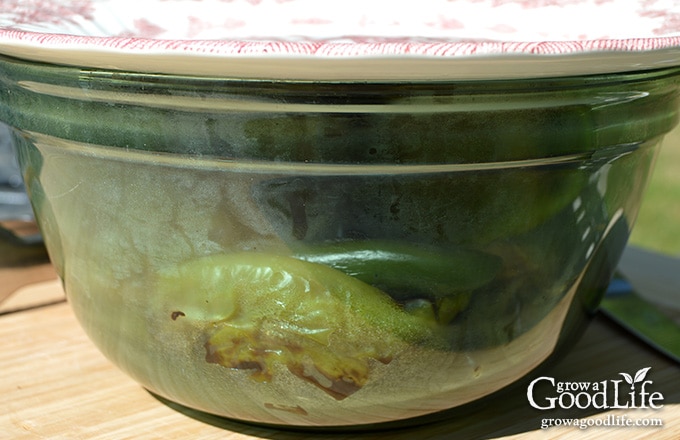 5. Once the peppers are cool enough to handle, put on a pair of gloves and remove skins.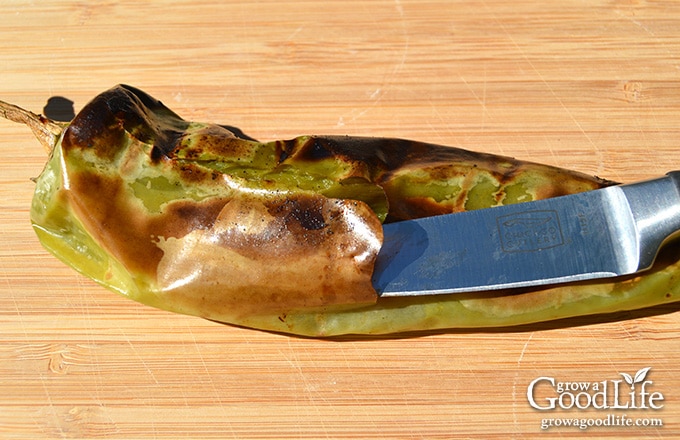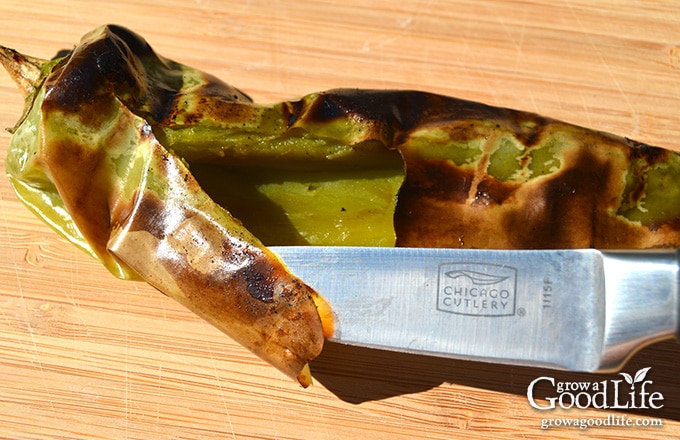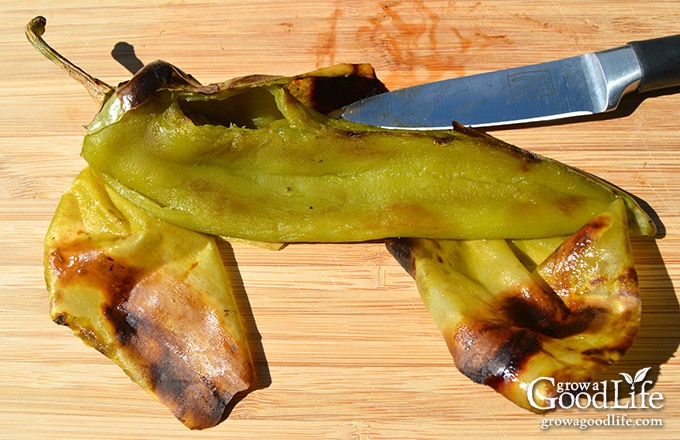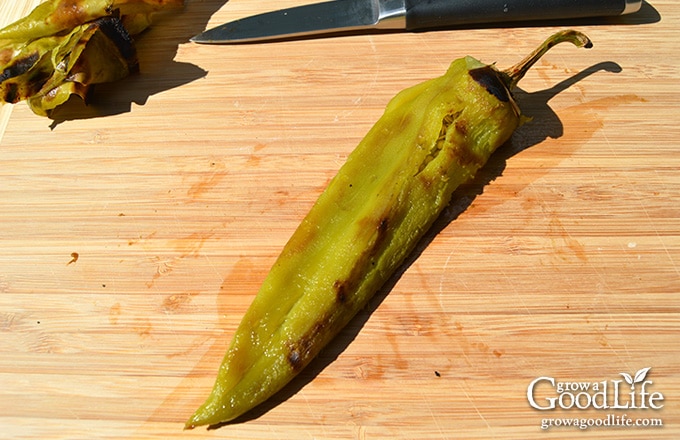 6. Cut off the stem and slice the pepper open. Use a knife to scrape out the seeds and membrane.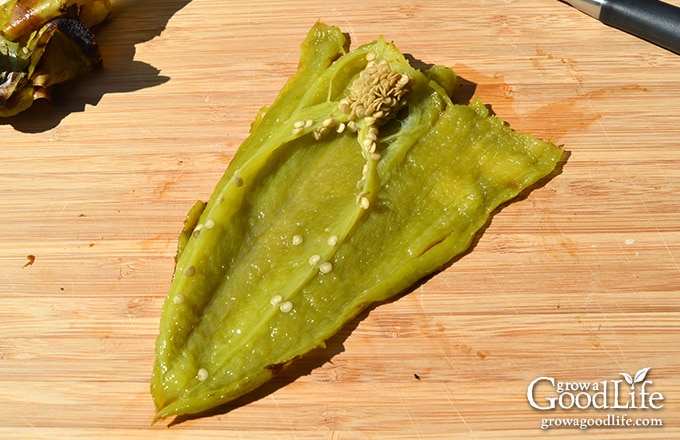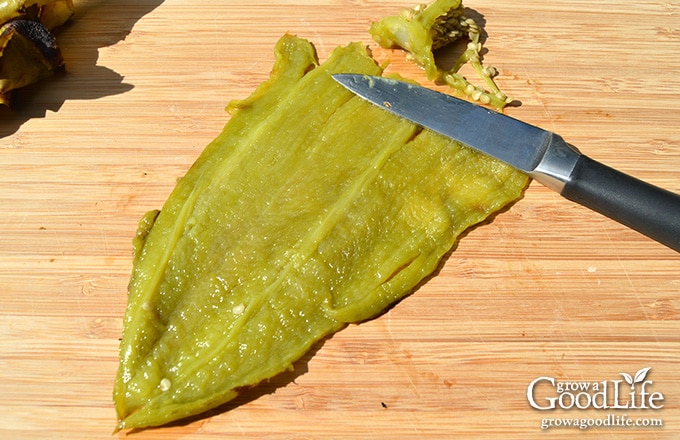 Roast Peppers in the Oven: The photos above show how to roast and peel peppers using the grill, but you can also roast peppers in your oven under the broiler. Place the peppers on a baking sheet and under the broiler. Roast until the skin blisters and chars. Remove the pan, turn the peppers over and repeat on the other side. Continue with step 4 to peel your peppers.
What to do with these roasted and peeled peppers? The peppers can be frozen at this point or used to make Grilled Tomato Salsa or Roasted Green Chile Sauce.
You May Also Like:
Never miss a post. Sign up for the free Grow a Good Life Newsletter and we'll send you an email with all the new articles posted on the website: