Each Monday, Daphne's Dandelions hosts Harvest Monday where everyone can share links to their harvest for the week. It's fun to see what everyone is gathering from his or her gardens in different areas.
Garlic is the star of this week's harvest. It was harvested soon after the July Garden Overview video was shot. The foliage was looking a little ragged and bottom leaves were dried up. It was time. The garlic did wonderfully in this new bed built last fall and amended with chicken manure compost. Most of the bulbs are large and fat: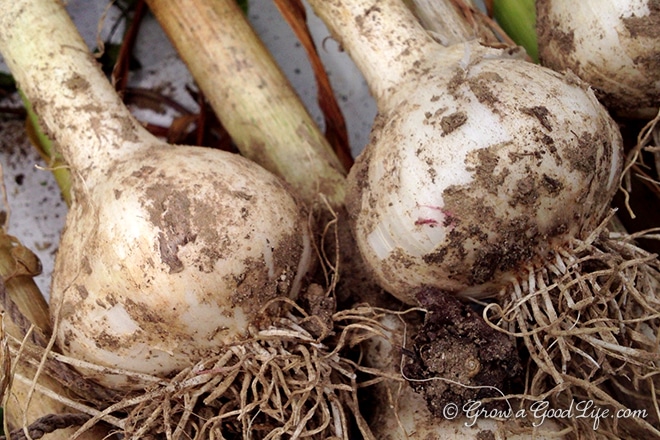 A few volunteer potato plants were growing in the garlic bed and in the paths between the beds. These sprouted from tubers missed last fall. I allowed the plants to grow until now. Since this bed is needed for fall carrots, the volunteer potato plants had to go. I did find about a pound of baby potatoes. It will be a while before the regular crop is ready, so these were a treat: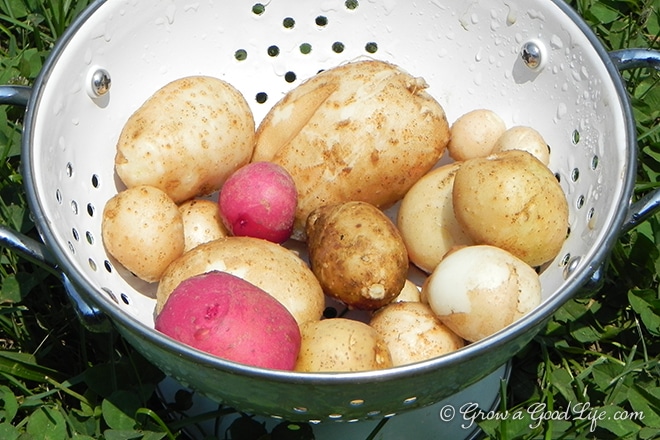 Ever so anxious about the carrots, I pulled a few to see how they were doing. They still need some time to mature, but it was nice to know that there are some roots growing beneath the soil. I also found a radish growing in the zucchini bed: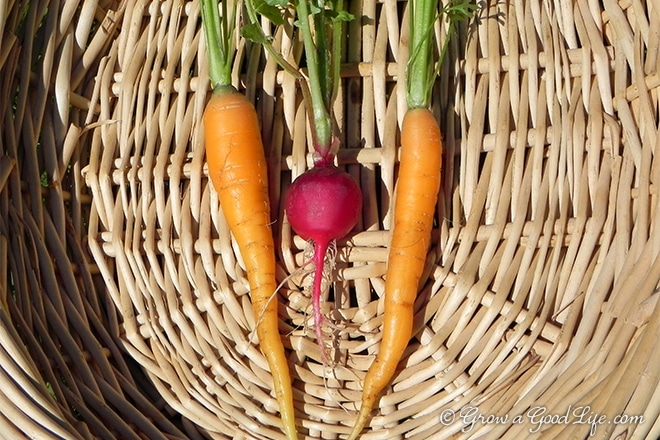 A few onions were flopping over into the paths, so these were pulled for fresh eating. Some of the onions planted from sets went to seed so they won't form bulbs anyway. I left the others because they were still upright. The flowers are pretty and the bees love them.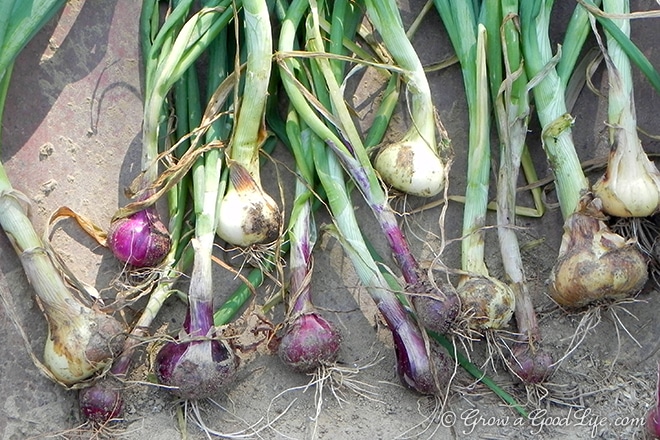 Purslane is still finding its way into meals here and there. The little succulent leaves taste good and are filled with nutrients: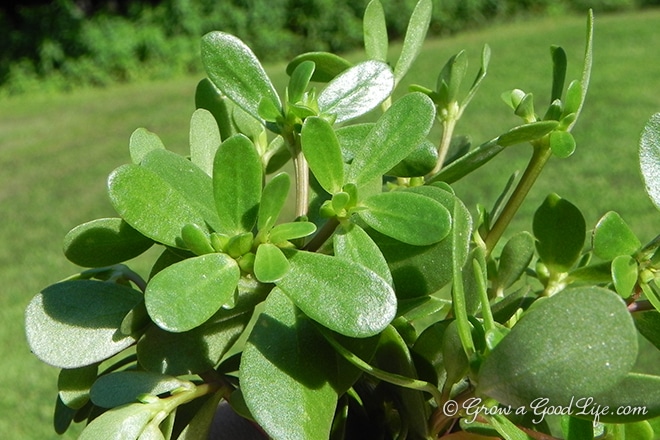 Chamomile is harvested each day until I have enough to fill a tray to dehydrate for winter tea: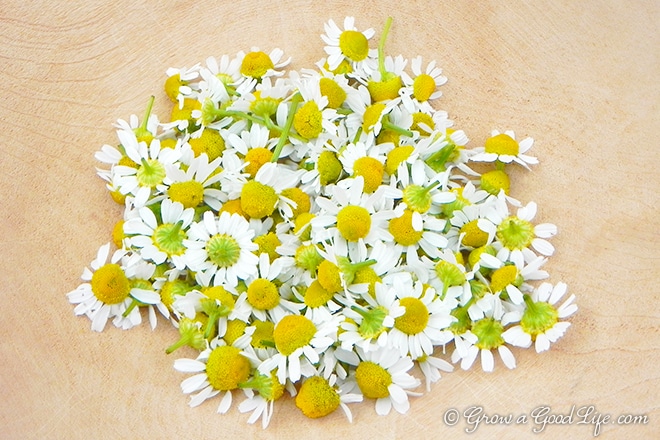 Lots of Kale was harvested, blanched, and frozen: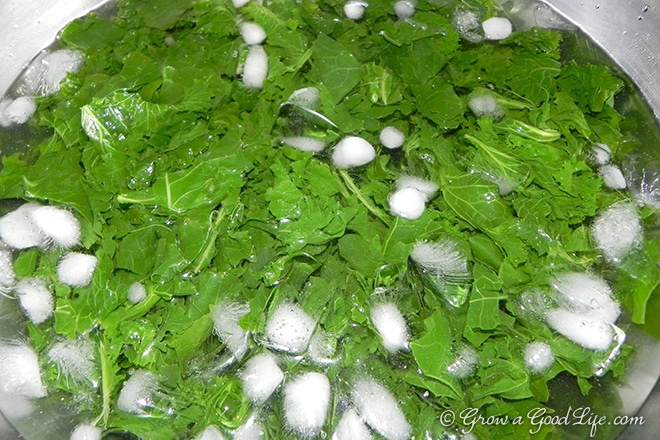 That concludes the garden harvests this week. Visit Daphne's Dandelions to see what others are harvesting.
Never miss a post. Sign up for the free Grow a Good Life Newsletter and we'll send you an email with all the new articles posted on the website: