Do you have difficulty growing spring carrots? Germination seems to take forever in the spring due to the cool air and soil temperatures. A lot can go wrong during this time. Here are 4 tips to improve carrot seed germination.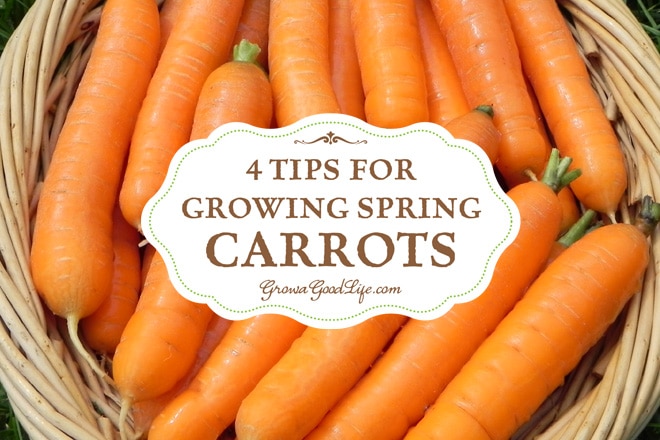 Many longtime readers of this blog will know that I usually have a difficult time growing spring carrots. Fall carrots are rarely a problem. They usually germinate and become established quickly in warmer soil. Once they reach this point, they are likely to succeed and mature with little effort on my part other than some weeding and watering.
Spring carrots are another matter. Germination seems to take forever in the spring due to the cool air and soil temperatures. After doing some research on troubleshooting carrot growing problems, I realized that getting the seed to sprout and keeping the young carrot seedlings alive once they do germinate is probably the majority of my problem.
I suspected my failure growing spring carrots was due to several issues:
Damping Off: Death of a seed or seedling caused by a number of different pathogens that live in the soil. Seeds or newly emerged seedlings are particularly vulnerable in cool and moist soil that is common for our springs.
Crusty Soil: Soil surface compacts from rain and sun forming a hard surface that sheds water and prevents the sprout from breaking through the surface.
Inconsistent Moisture: When seeds do sprout and reach the surface, they overheat and die from lack of water reaching their shallow roots.
4 Tips to Improve Carrot Seed Germination:
I was determined to make extra effort to give my spring carrots a chance at success this year. Here is what I did:
1. Fresh Seeds: Carrot seeds remain viable for up to 3-years depending on how they are stored. I wanted to give this spring crop their best chance at germination. So I began with fresh seeds purchased from a reliable source. If your soil is heavy, consider Danvers or Red Cored Chantenay  carrots. If you are growing in a square foot garden or containers, consider Tonda di Parigi or Little Finger carrots.
2. Soil Preparation: I framed in a new raised bed. Since my native soil has a lot of clay. I amended the carrot bed with sifted compost, organic fertilizer, and loosened the soil about 12-inches with my digging fork. The soil was raked smooth.
3. Planting Seed Mats: Carrot seed mats (See Homemade Seed Mats) were laid out onto the prepared soil. Instead of covering with soil, I covered the seed mats with an organic, sterile potting mix and watered in very well.
4. Consistent Watering: I made an effort early on to water the bed with a fine mist twice a day to keep the soil evenly moist.
There is Hope for a Summer Carrot Crop!
Eventually, the spring carrots germinated and continued to grow and become established. I believe the potting mix provided several solutions by preventing soil crusting, reducing the pathogens that may cause damping off, and retaining moisture. Also making the extra effort to attend to the seedlings moisture needs early on have provided this batch of spring carrots a greater chance of success. I am thrilled that there is now hope for carrots.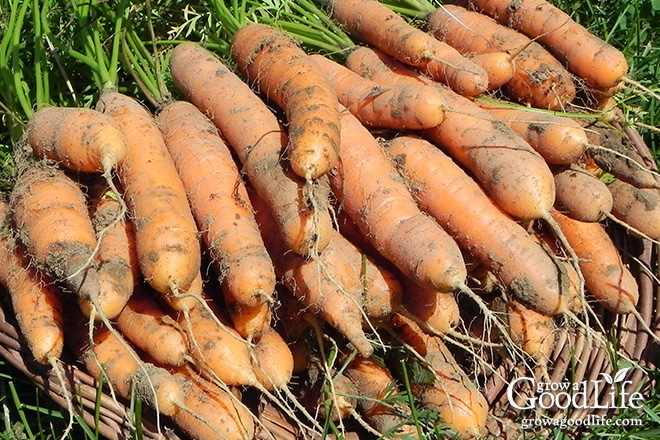 You May Also Like:
[sc:gglnews ]