As the New Year begins, I loved looking back over the most popular articles from last year, so I can see what you found most interesting and helpful. This helps me understand the information you are looking for and will influence the types of articles I write in the year to come as we share the journey to Grow a Good Life.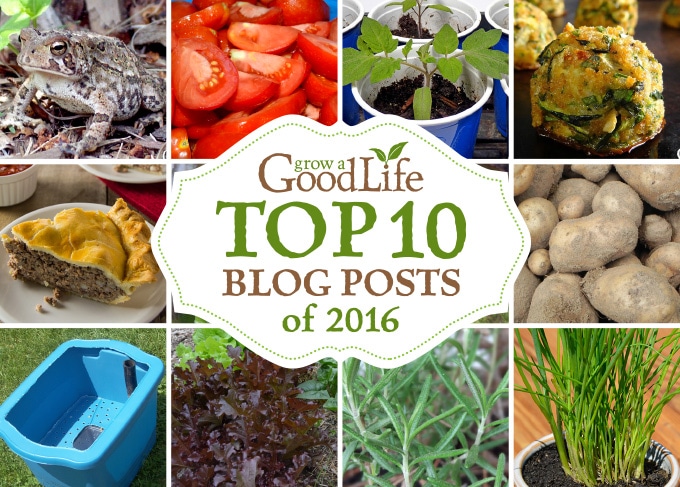 Thank You for Another Great Year!
2016 has been a great year for Grow a Good Life, but it would not have been possible without you. Thank you so much for reading, sharing, pinning, commenting, and subscribing to the newsletter. It is inspiring to me to see that so many of us are taking a close look at our lives and trying to find ways to live simplify and get back to basics by growing a food garden, preserving the harvest, and cooking from scratch using quality ingredients. I look forward to providing you more of these types of articles in the coming year.
Here is some of the best content from Grow a Good Life over this past year. These are the top 10 posts that readers have viewed, pinned, and shared during 2016:
Grow a Good Life's Top 10 Posts of 2016
10. How to Attract Frogs and Toads to Your Garden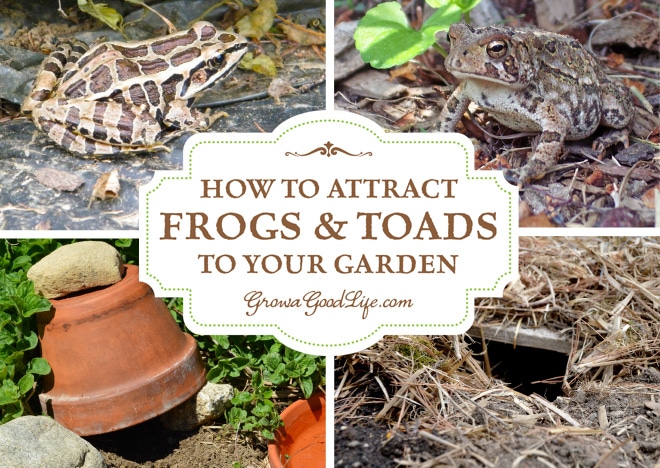 Attracting and keeping frogs and toads in your garden will help reduce pest populations naturally without the need for pesticides. Here are some tips on how to attract and encourage frogs and toads to live in your garden. Read More
9. Crockpot Tomato Sauce with Fresh Tomatoes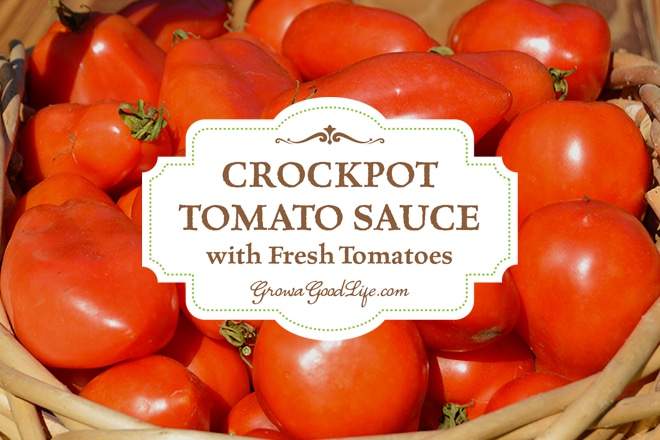 This simple crockpot tomato sauce is something that I rely on often during the peak of the tomato harvest. While the majority of the tomatoes from the garden are preserved in large batches for winter food storage. The crockpot is perfect for making smaller batch for fresh eating. Read More
8. 10 Steps to Starting Seedlings Indoors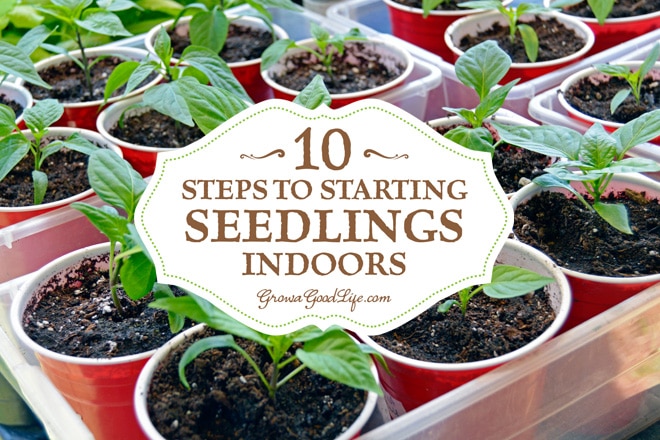 Growing your own seedlings from seed offers you more flexibly and control over your garden. You can choose your favorite varieties, grow the number of plants you need, and work within the planting dates that suit your growing area. A key to any successful garden is planning. Read More
7. Zucchini Garlic Bites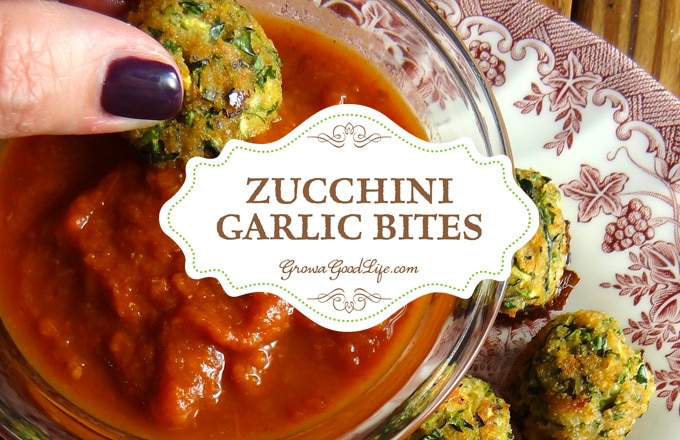 This tasty recipe combines shredded zucchini with garlic, Parmesan cheese, fresh herbs, and is served with a marinara dipping sauce for an Italian inspired twist. Ah, zucchini…Its the crop that just keeps on giving throughout the growing season. This recipe is one more way to transform it into a scrumptious bite that can be served as an appetizer, side dish, or even a kid's meal. Read More
6. Tourtière: A French-Canadian Meat Pie Recipe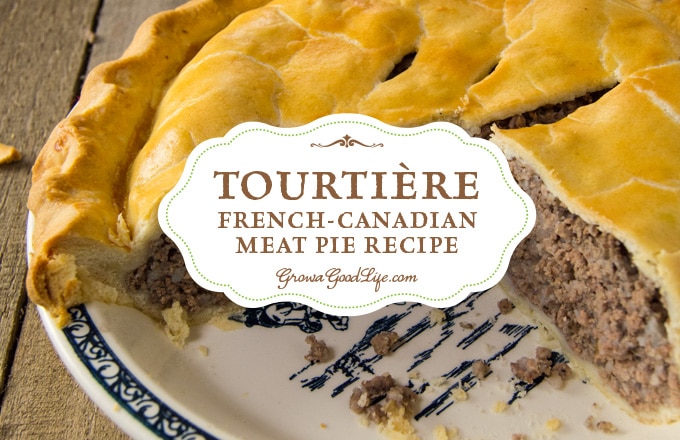 Tourtière, also known as pork pie or meat pie, is a combination of ground meat, onions, spices, and herbs baked in a traditional piecrust. There are many variations of tourtière throughout different regions of Franco-American communities and Canada and even among members of the same family. Read More
5. 5 Steps to Storing Potatoes for Winter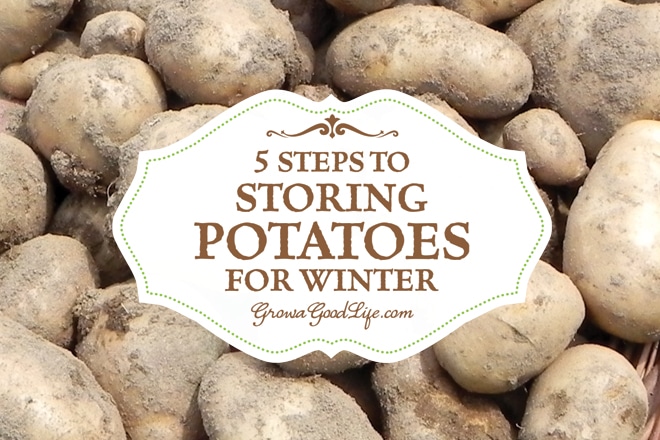 Do you grow your own potatoes or buy in bulk from the farmers market? If you have an area in your basement, crawlspace, or garage that stays cool all winter long, you can make use of these cold spots to keep storage crops fresh well into winter. Follow these five easy steps to keep your potatoes fresh all winter long. Read More
4. Build Your Own Self Watering Containers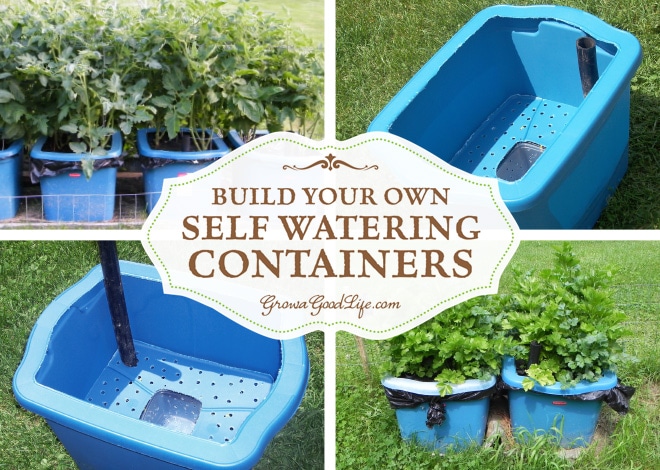 Many versions of self watering containers, also known as self watering grow boxes, self watering pots, and self watering planters are sold online, but you can make them yourself for a fraction of the cost out of some easy to find items. Read More
3. 13 Quick Growing Vegetables for Your Fall Garden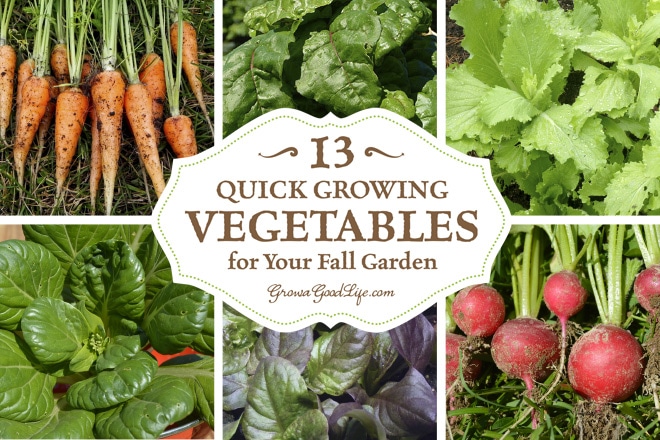 Instead of watching your tomatoes, summer squash, and cucumbers struggle to ripen the last few fruits, pull them out and replace them with some quick growing vegetables for a fall garden. You can keep the garden producing healthy crops well into fall by planting some quick maturing vegetables that thrive in the cooler weather and lower daylight hours of autumn. Read More
2. How to Propagate a Rosemary Plant from Stem Cuttings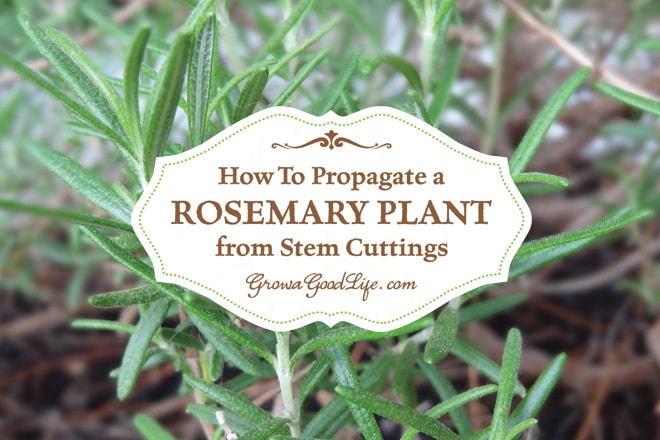 Instead of purchasing a new rosemary plant every year or starting new plants from seeds, try growing your own from stem cuttings. It is easy to take rosemary cuttings from an established mother plant and grow new rosemary plants in containers that can be moved outside in summer and indoors in winter. Read More
1. Grow Herbs Indoors: 5 Herbs that Thrive Inside
Even if you don't have outdoor gardening space, there are plenty of herbs that you can grow indoors successfully on a sunny windowsill. If you do grow herbs in your garden, fall is a great time to think about starting an indoor windowsill herb garden to grow herbs indoors so you can enjoy their fresh flavor all winter long. Read More
Did your favorite Grow a Good Life article make the list?
I am looking forward to 2017 and hope to encourage everyone to Grow a Good Life. The journey begins with one step…one act…one decision that can lead you to a more fulfilling lifestyle of self-sufficiency, control over the foods you eat, and the overall quality of life that you live. You don't need a lot of acreage to begin. Simply grow some greens and herbs in containers to start. I promise you, these will taste so good that you will want to grow more.
If you are just starting out with gardening, check out my garden planning series beginning with organizing seeds and making a seed list. Then move on to mapping out the garden beds, developing a seed starting schedule, and 10 steps to starting seedlings indoors.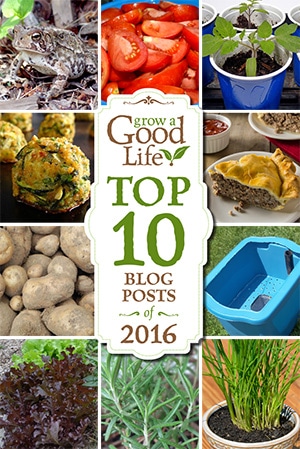 Thank you again for your continued support and for being a part of the Grow a Good Life community. I have some exciting things in store for next year. Be sure to subscribe to the Grow a Good Life Newsletter so you will be the first to know.
Good planning is key to a successful vegetable garden
Whether you are new to growing your own food or have been growing a vegetable garden for years, you will benefit from some planning each year. You will find everything you need to organize and plan your vegetable garden in my PDF eBook, Grow a Good Life Guide to Planning Your Vegetable Garden.