Your favorite articles about growing an organic vegetable garden, preserving the harvest, and enjoying garden fresh recipes!
Thank you for being a part of the Grow a Good Life community. It's fun to look back over the year and see the posts you enjoyed the most.
The end of the year is a good time to reflect on the posts that were your favorites. This helps me understand which topics you find the most useful and will shape the types of articles I write in the coming year.
I continue to be inspired by your thirst of knowledge for creative ways of growing an organic vegetable garden, preserving the harvest, and enjoying garden fresh recipes.
Thank you so much for reading, commenting, sharing, pinning, and subscribing to the newsletter.
Here are the top 10 posts that you have viewed, pinned, and shared during 2017:
10. Seasoned Tomato Sauce Recipe for Home Canning
Turn your garden fresh tomato harvest into jars of seasoned tomato sauce that you can enjoy throughout the year. Capture summer in a jar with this seasoned tomato sauce recipe for home canning:
9. 5 Steps to Storing Potatoes for Winter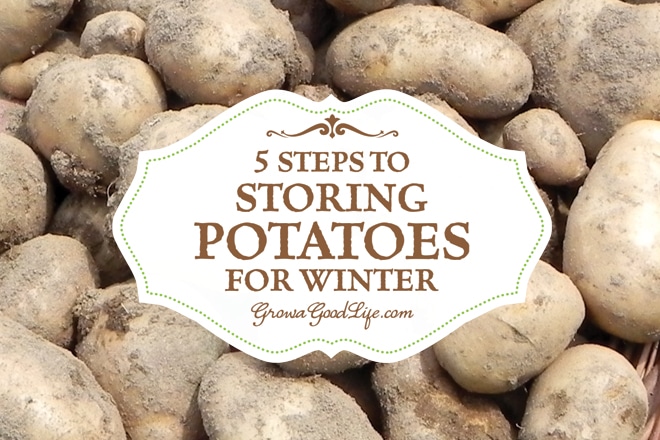 If you have an area in your home or basement that stays cool all winter long, you can keep potatoes fresh well into winter. Follow these five easy steps to store your potatoes:
8. Grow Herbs Indoors: 5 Herbs that Thrive Inside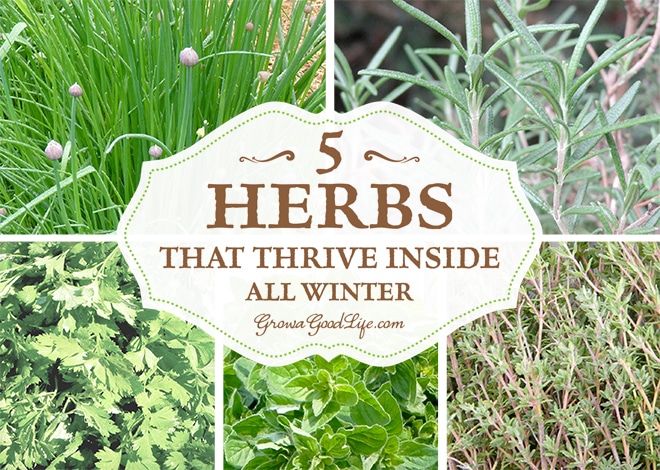 Wouldn't it be nice to have fresh homegrown herbs on hand even during the winter months? There are herbs that can be grown indoors successfully through winter on a sunny windowsill. Here are my top five favorite herbs that thrive inside:
7. Build Your Own Self Watering Containers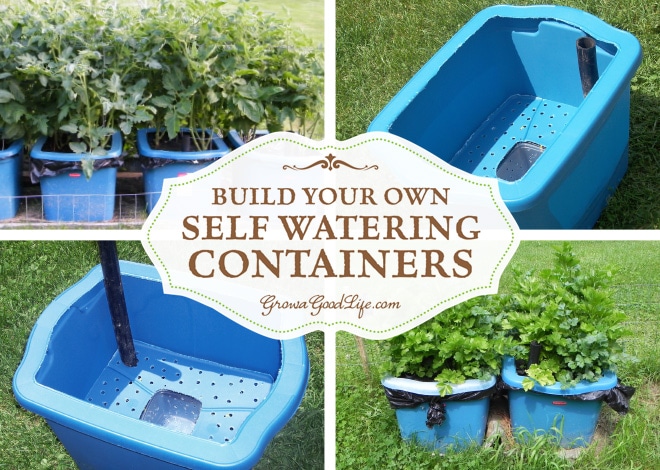 Self-watering containers are an enclosed growing system that offers a consistent water supply to your plants. Many versions of self-watering planters are sold online, but you can build your own with this tutorial:
6. Tourtière: A French-Canadian Meat Pie Recipe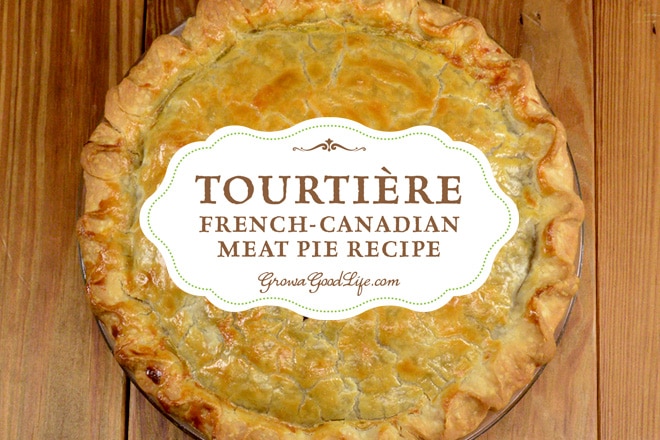 Tourtière, also known as pork pie or meat pie, is a combination of ground meat, onions, spices, and herbs baked in a traditional piecrust. This recipe uses a combination of ground pork and beef, but it is not unusual to use venison or other game meats in the pie:
Tourtière: A French-Canadian Meat Pie Recipe
5. Crockpot Tomato Sauce with Fresh Tomatoes Recipe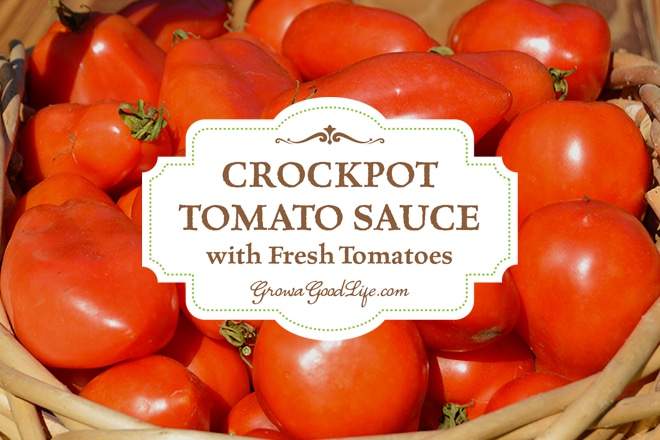 This simple crockpot tomato sauce takes little effort and tastes wonderful. It is easy to fill the crockpot up with fresh tomatoes, onions, garlic, herbs, and let it simmer all day.
4. How to Propagate a Rosemary Plant from Stem Cuttings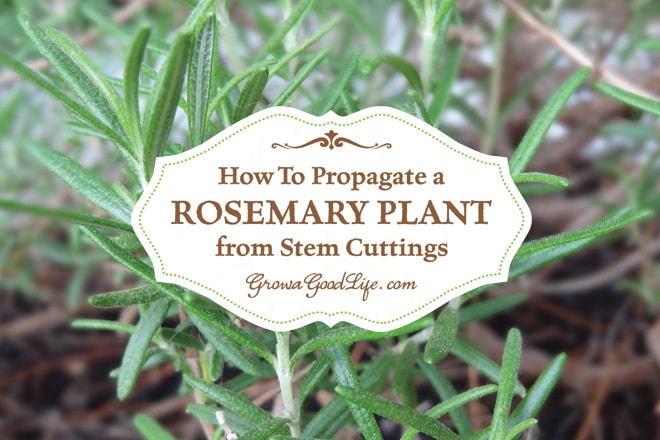 The rosemary plant you will grow from cuttings will be an exact clone of the mother plant. A single plant can provide numerous cuttings without risking the health of the plant. So you can line your kitchen windowsill with several plants that will smell wonderful when you brush against them:
3. Zucchini Garlic Bites Recipe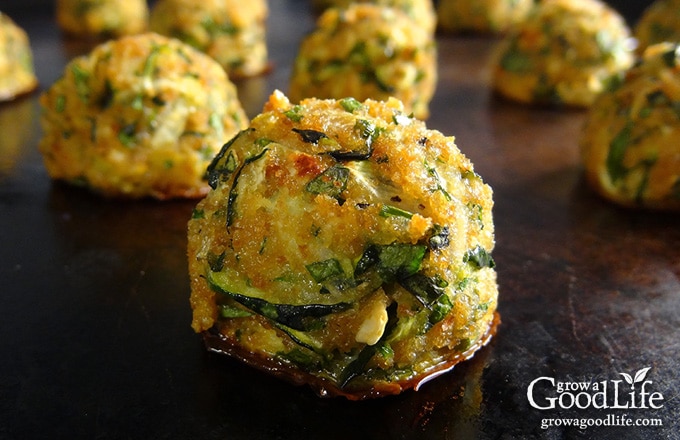 This tasty recipe combines shredded zucchini with garlic, Parmesan cheese, fresh herbs, and is served with a marinara dipping sauce for an Italian inspired twist.
2. 30+ Vegetables That Grow in Shade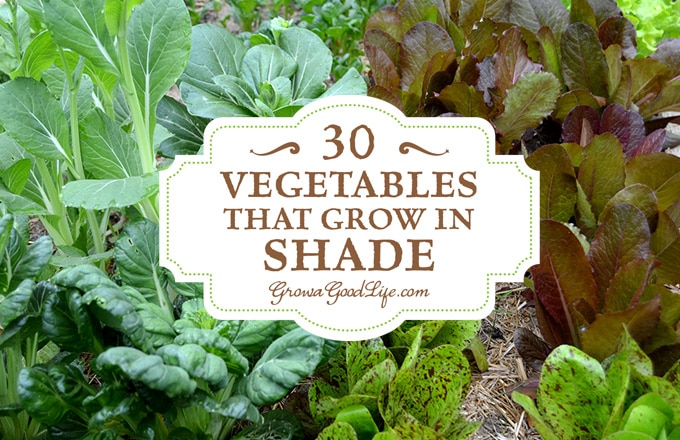 While the heat loving tomatoes, melons, and peppers prefer drinking in as much sunshine as they can get, some crops wither and die in hot, bright sun conditions. There are plenty of vegetables that grow in shade, dappled sunlight, or with as little as 3-6 hours of sunlight per day:
1. Homemade Flour Tortilla Recipe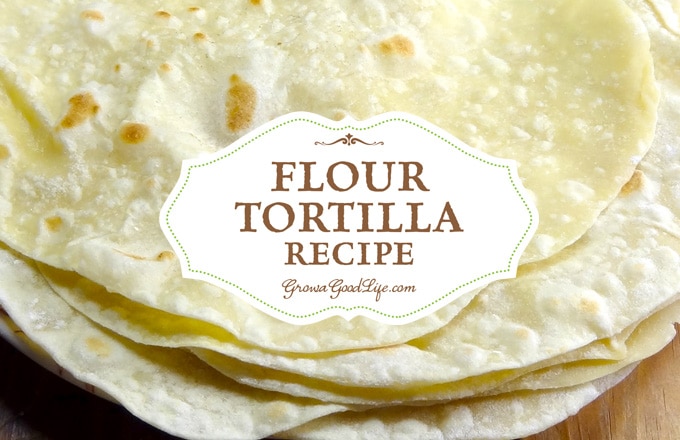 This flour tortilla recipe is the most popular post by far. It only takes around 30 minutes, uses simple ingredients, and tastes so much better than store bought tortillas.
Was your favorite on the list?
I am looking forward to 2018 and hope to continue to inspire you to Grow a Good Life by sharing vegetable gardening tips and recipes to help you grow organic food, preserve the harvest, and create delicious meals from fresh ingredients.
Happy New Year!
Thank you again for being a part of the Grow a Good Life community. I am looking forward to bringing you more exciting things for next year. Please subscribe to Grow a Good Life News so you won't miss anything.
Good planning is key to a successful vegetable garden.
Whether you are new to growing your own food or have been growing a vegetable garden for years, you will benefit from some planning each year. You will find everything you need to organize and plan your vegetable garden in my PDF eBook, Grow a Good Life Guide to Planning Your Vegetable Garden.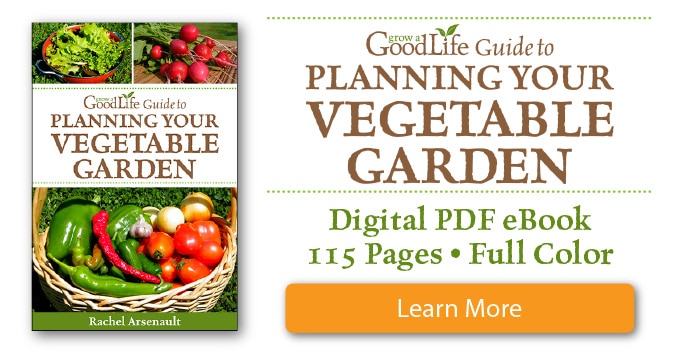 Never miss a post. Sign up for the free Grow a Good Life Newsletter and we'll send you an email with all the new articles posted on the website:
You May Also Like