Seed potatoes are not seeds but small potato tubers. When you plant seed potatoes, you are planting a potato produced by the plant the previous year. Any diseases or insects that the mother plant may have had are carried over in the seed potato. Sourcing certified seed potatoes ensures that you are starting with disease free potatoes.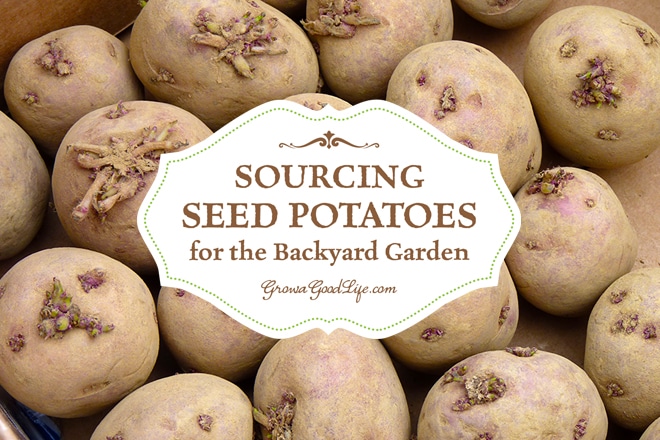 Potatoes are a staple crop in my garden…
Potatoes are easy to grow, store well through the winter, and provide a nutritious addition to most of our meals. There is nothing like the flavor of freshly dug potatoes and the knowledge that they were grown in a pesticide free environment in our own backyard garden. According to the United States Potato Board, one medium-size potato is only 110 calories and provides a healthy source of potassium, iron, vitamin C, and vitamin B6. Consuming potatoes with the skins on contributes 2 grams of fiber.
Last year's harvest was less than stellar and I vowed that I would purchase some fresh seed potatoes the following year. The last few years, I reserved part of the harvest to use as seed the following year. This is ok as long as you don't have any trouble with disease and you have an ideal area to store them through the winter. I noticed that each year, the quality of the plants diminished and size of the tubers decreased. My goal in the garden is to product the greatest yield that I can, so it was time to use fresh batch of seed potatoes this year.
How much potato seed do you need?
Depending on the variety, and if grown in well-balanced soil and optimum growing conditions, one pound of seed potatoes will produce about 10 pounds of potatoes. One pound of seed potatoes will plant about a 6-8 foot row. One pound of fingerling potatoes will plant about 12-16 foot row.
Maine sources for seed potatoes:
Here in Maine we have a lot of mail order sources to turn to for our seed potatoes: Fedco's Moose Tubers, Johnny's Selected Seeds, Maine Potato Lady, Wood Prairie Farm, and Pinetree Garden Seeds to name a few. Usually, you have to order early and there are dangers of certain varieties selling out quickly. It was only a couple years ago that I shopped a little smarter. I found that if I could be patient, my local farm and feed stores sold Maine Certified Seed Potatoes later in the spring. Shopping at a local store allows me to not only save on the shipping cost but I can select my own potatoes.
Check your local garden centers, plant nurseries, and farm stores
for certified seed potatoes once spring arrives.
Certified Seed Potatoes: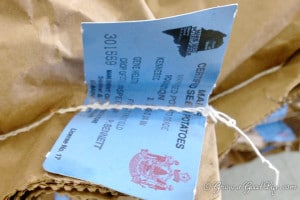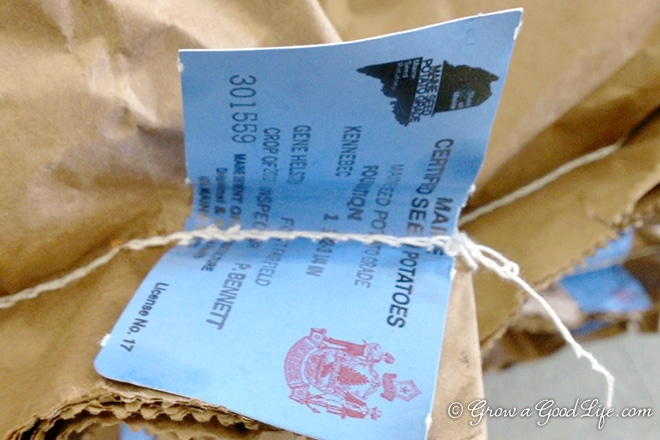 Each state has their own process for certifying seed potatoes. I like to start with certified seed potatoes because this ensures that the seed is disease and insect free, a true variety, and adapted to our local growing conditions.
There is a three-step process to qualify as "Maine Certified." Even though there are other challenges to growing potatoes, beginning with certified seed potatoes is my first step of growing a successful crop. If the crop grows well with no disease, I try to save some of the smaller tubers to use for the following growing season.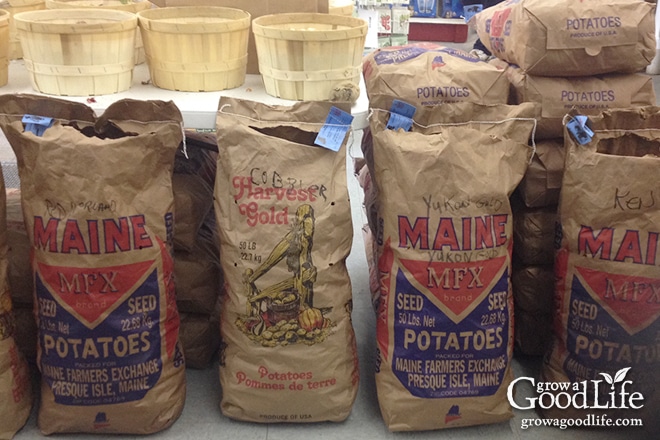 This year, I turned to my local Paris Farmer's Union in Portland, Maine for my seed potatoes. It was an exercise in patience because of our colder than normal spring, the shipment was delayed because of the danger of the tubers freezing in the truck overnight. Finally, the potatoes arrived. Even though I had not purchased any for several years, the price remained the same, 69¢/pound. I selected the smallest tubers and weighed five pounds each of Red Norland, an early variety and Kennebec, a late variety.
Once I arrived home, the seed potatoes were spread out in a warm area to encourage sprouting. This is also known as chitting or greensprouting and can give your potatoes a head start before they get into the soil. See Chitting Potatoes Gives Them a Head Start.
6 Ways to Grow Potatoes in the Backyard Garden
8 Great Tips for Growing Potatoes
Want to Learn How to Grow Potatoes?
You will find everything you need to start growing potatoes in my PDF eBook, Grow a Good Life Guide to Growing Potatoes. Whether you are striving for a few gourmet fingerling potatoes or a large crop for winter food storage, this guide will show how you can grow your own, organic, homegrown potatoes. Click here to learn more.