Chitting potatoes is also called greensprouting, or pre-sprouting. Chitting it is a way of preparing potatoes for planting by encouraging them to sprout before planting in the ground. This gives the tubers a head start and encourages faster growth and heavier crops once the seed potatoes are planted.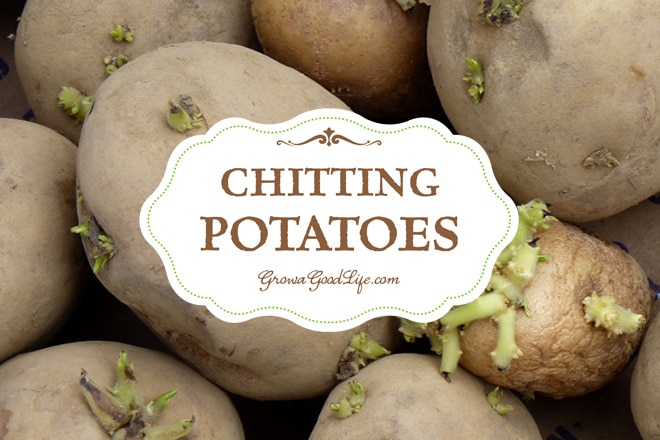 Plan on planting your potatoes in early spring about two to four weeks before your last expected frost date. Look yours up by zip code at Plantmaps.com.
Chitting Potatoes
Begin chitting potato seeds about two to six weeks before planting them in the ground. Examine each potato and identify the end with the most eyes. This is called the "rose end" and this is where your potatoes will grow sprouts. Place your seed potatoes a single layer in egg cartons or shallow, open boxes with the rose end up.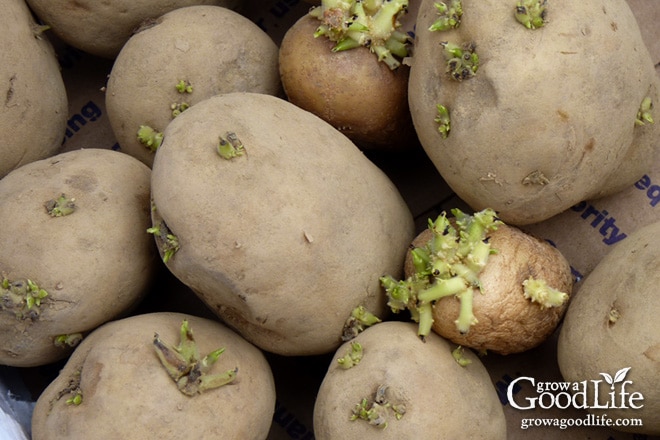 Locate the seed potatoes in a warm dark area of around 70˚F (21˚C) to break their dormancy. In about two weeks, move them to a cooler location 50˚F (10˚C) with some light. The light makes the sprouts turn green and healthy. After about three weeks, you should see some nice green sprouts or pink if you are chitting red or purple potatoes. Let these sprouts grow until they are 1-2 inches (3-5 cm) long.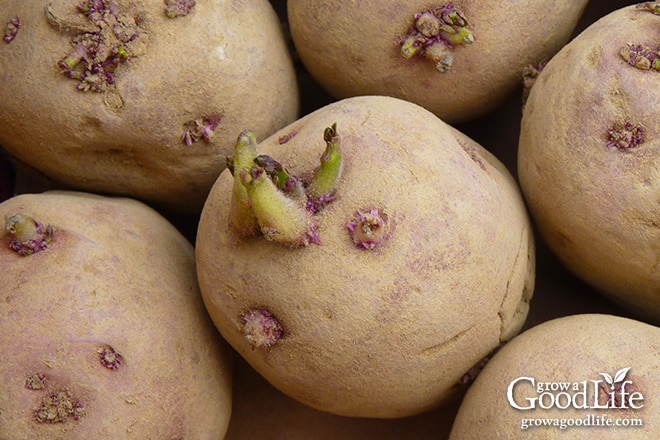 Dividing Seed Potatoes
If your seed potatoes are large, you can divide them into smaller pieces. Cutting your seed potatoes is a thrifty way of increasing your seed stock and potential yield. Each piece will grow a potato plant that will produce numerous tubers. Select egg sized segments with at least three sprouts per piece and cut the potatoes with a sharp knife. Let the cut areas heal over for a few days before planting. They should feel leathery and dry to the touch. You can also dip the freshly cut ends in in wood ash.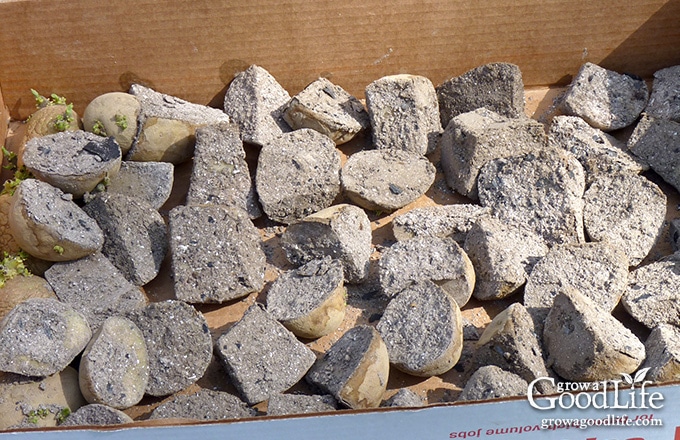 Plant your chitted potatoes two to four weeks before your last expected frost date once the soil has drained and the soil temperature is at least 45°F. If you have to postpone planting because of the weather, move the seed potatoes to a cooler location to slow down the growth of the sprouts.
Want to Learn How to Grow Potatoes?
You will find everything you need to start growing potatoes in my PDF eBook, Grow a Good Life Guide to Growing Potatoes. Whether you are striving for a few gourmet fingerling potatoes or a large crop for winter food storage, this guide will show how you can grow your own, organic, homegrown potatoes. Click here to learn more.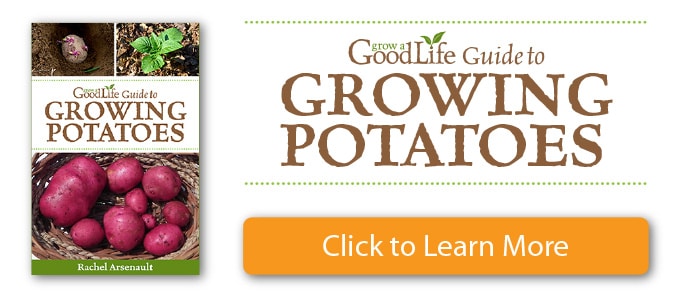 Read On for More Potato Growing Tips:
No matter how you plant your potatoes, chitting potatoes before planting can give your plants a few weeks head start and increase yield.
Good planning is key to a successful vegetable garden.
Whether you are new to growing your own food or have been growing a vegetable garden for years, you will benefit from some planning each year. You will find everything you need to organize and plan your vegetable garden in my PDF eBook, Grow a Good Life Guide to Planning Your Vegetable Garden.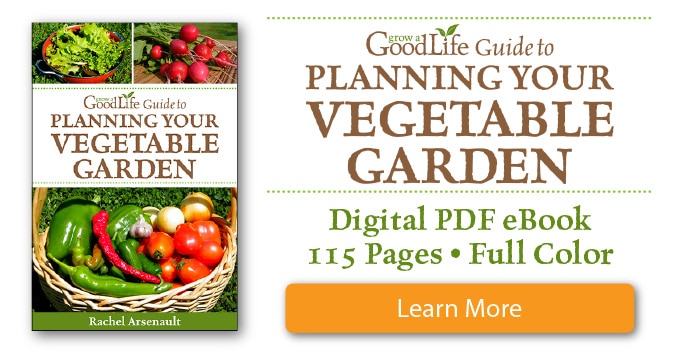 Never miss a post. Sign up for the free Grow a Good Life Newsletter and we'll send you an email with all the new articles posted on the website: