If you grow hardneck garlic you are in for a treat because the plant provides two harvests. A few weeks before the garlic bulb finishes growing, you will have an opportunity to harvest garlic scapes. These tender, mildly garlic flavored shoots are delicious.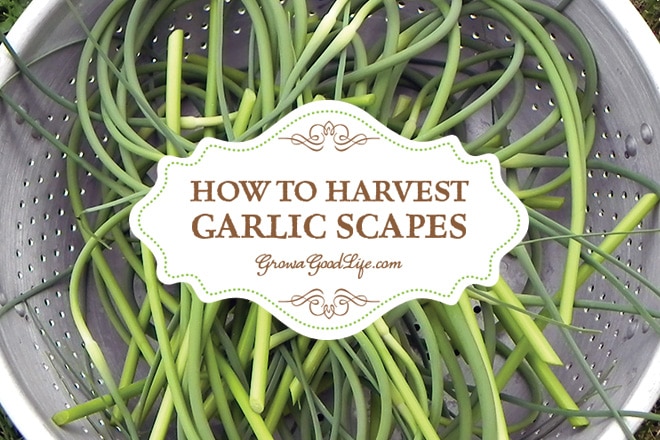 I eagerly awaited the garlic scapes to be ready for harvesting after drooling over the Garlic Scapes recipes shared in a previous post.
Finally, the stalks emerged and grew. I watched and waited patiently as they reached for the sky and then began to arch over, and eventually to curl. It is at the point when they loop around and coil once that I think they are ready.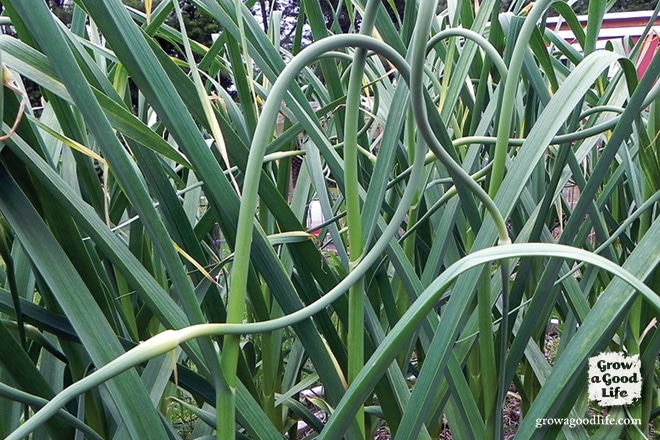 Garlic scapes are the flower stalks that emerge from hard-necked varieties of garlic usually around mid-June in Maine. The stalks grow straight up for several inches and then curls once or twice before growing upward and blooming. Cutting off the scapes before they bloom allows the plant to devote its energy into growing a larger bulb of garlic.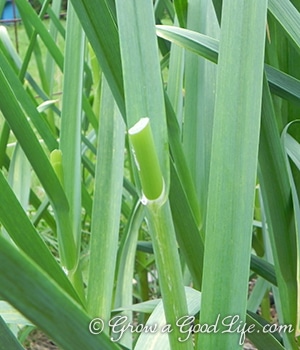 Harvesting Garlic Scapes is easy. It is best to wait for a nice dry afternoon so the cut stems heal up quickly. Then just cut the stems at the point where they meet the top leaf of the plant. I like to use pruning sheers because they leave a clean cut.
Harvest garlic scapes once they form their first loop for a more tender scape. If harvested a little later, the base becomes more fibrous and woody. Simply remove the woody base of the stems like you would with asparagus. I freeze the woody ends to add to the pot when making chicken or turkey stock.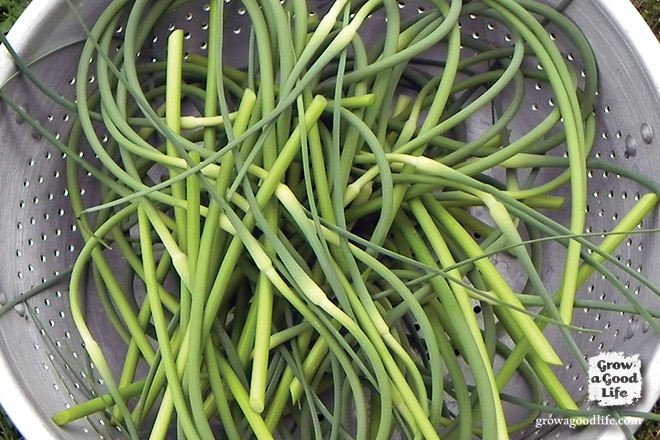 Check out the article below for over ten delicious ways to use garlic scapes:
You May Also Like: