Zest citrus fruit to take full advantage of extra concentrated citrus flavor to boost your recipes. Freeze it and you'll always have zest on hand.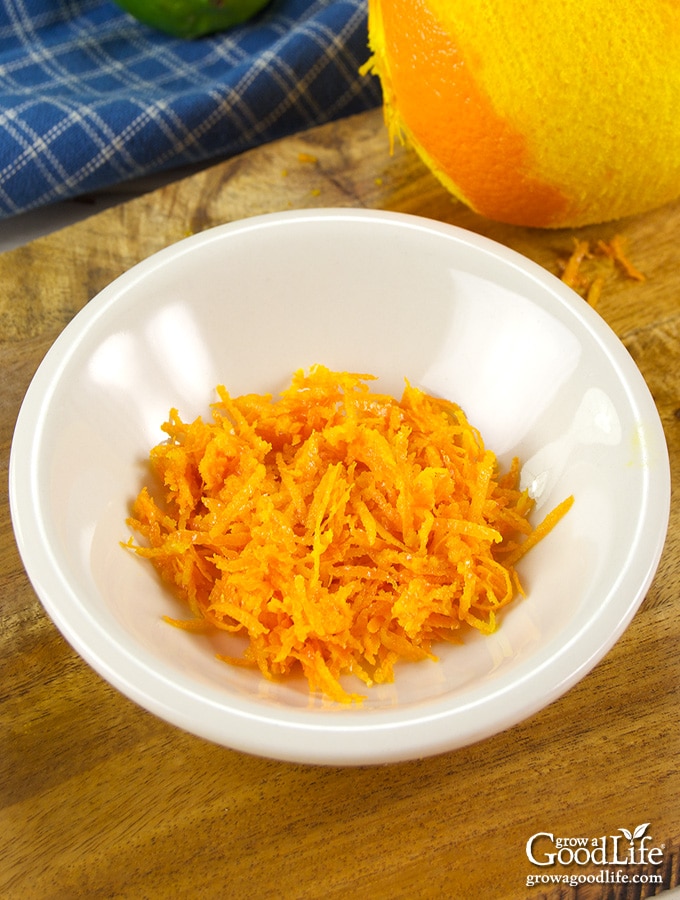 The zest of citrus fruit is the outer layer of skin. Citrus fruits, such as limes, lemons, oranges, grapefruits, tangerines, and clementines, all have an outer skin with intense flavors of the fruit it shields.
The citrus skin is filled with flavor and the fruit's oils. Citrus zest adds a bright, acidic flavor to your recipes. You can zest a citrus fruit with the fine side of a box grater or microplane.
How to Zest Citrus Fruit
1. Select organic citrus fruits. Some pesticides can leach into the skin. Choosing organic fruit reduces your exposure to chemicals.
2. Wash your citrus fruit under running water to remove any wax or residue on the surface. Dry with a clean kitchen towel.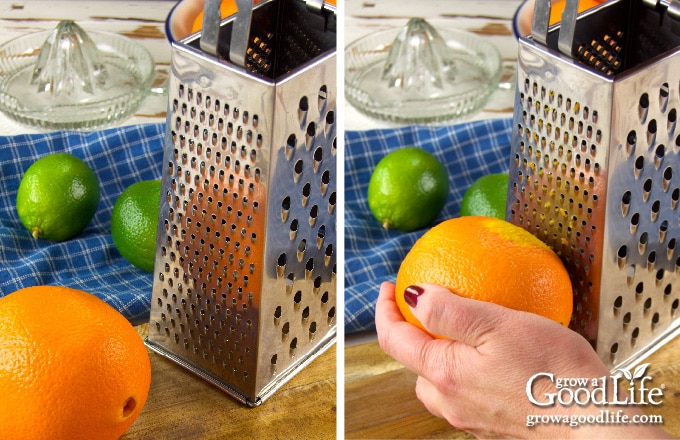 3. Using slight pressure, slide the citrus fruit across the small holes of a box grater or microplane to zest the outermost layer of skin. The white pith can be bitter, so your goal is to zest the colored portion of the skin without digging too much into the pith beneath.
4. Rotate your citrus fruit and grate the next section of peel. Keep rotating and grating until the whole citrus fruit is zested.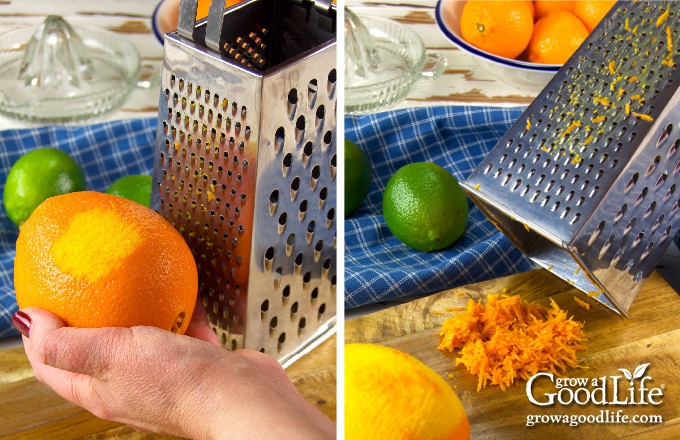 Add your zest to your favorite recipes for an extra burst of citrus fruit flavor.
Freeze Citrus Zest for Later
Spread the fresh citrus zest on a plate and pop it in the freezer. Freeze for about an hour, and then place into a freezer container. Flash freezing on a plate first will prevent the zest from sticking together once it is frozen. Spoon out as needed for your favorite recipes:
Zest of one orange = 1 tablespoon of orange zest
Zest of one lemon = 2 teaspoons of lemon zest
Zest of one lime = 2 teaspoons of lime zest
Let the zest come to room temperature for about 15 minutes to thaw slightly before adding to your recipes.
You May Also Like: