Summer Squash are among the easiest and most productive plants to grow in the garden. They are fun to grow too since there are so many different shapes, colors, and varieties. Often times I find myself trying to squeeze in more varieties than I have room for in the garden.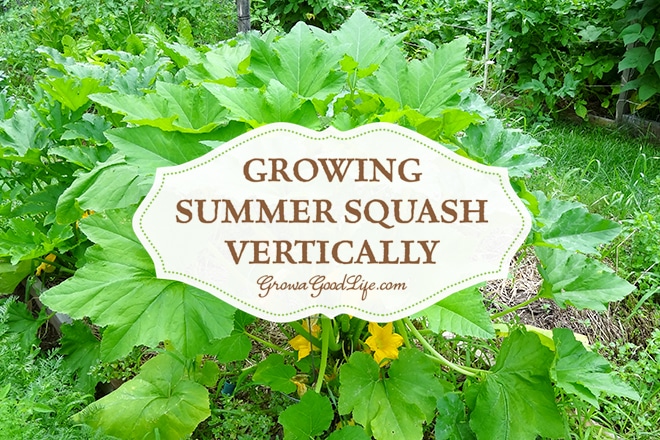 Summer Squash loves the summer heat, and usually begins producing within 60 days after planting and continues all season until frost, disease, or Squash Vine Borer takes it out. There is a numerous diversity of Summer Squash available including Zucchini or Courgette, Patty Pan or Scallop, Yellow Crookneck, and Yellow Straight Neck Squash. Each type has many varieties, colors and shapes.
Squash is divided into two types, Winter Squash and Summer Squash. Summer Squash differs from Winter Squash in that it is harvested young while it is still tender. In contrast, Winter Squash has a thicker rind and is harvested in the fall, cured, stored, and consumed during the winter months.
Unlike the rambling vines of many Winter Squashes, most Summer Squash have a bushy growth habit. The fruit begins forming at the base of the stem and continues developing up the stalk as the plant grows. Even though Summer Squash plants are bush like, the stem of the plant does tend to lengthen a little as it grows.
Since I have been converting my garden to permanent raised beds that are only 3-feet wide, I had to think of some creative ways to keep the summer squash confined to the bed and prevent it from flopping out into the aisles. For me, the logical answer was to grow summer squash vertically using tomato cages to support the plant and keep it upright.
Although my first goal was to save space by keeping the bushy plants growing somewhat upwards instead of drooping sideways, I quickly discovered that growing summer squash vertically also served to aid in the health of the plant by keeping the foliage and lower fruit above the ground reducing moisture, pests, and the onset of fungal diseases.
A few of the hollow stems do bend over the cage wires, but overall growing summer squash vertically helps save space, encourages air circulation reducing plant disease, and allows the squash to be more visible reducing the chance of overgrowth.
Growing summer squash vertically by trellising or in tomato cages helps to save space, encourages air circulation, and allows the squash to be more visible reducing the chance of overgrowth.
You May Also Like:
Good planning is key to a successful vegetable garden.
Whether you are new to growing your own food or have been growing a vegetable garden for years, you will benefit from some planning each year. You will find everything you need to organize and plan your vegetable garden in my PDF eBook, Grow a Good Life Guide to Planning Your Vegetable Garden.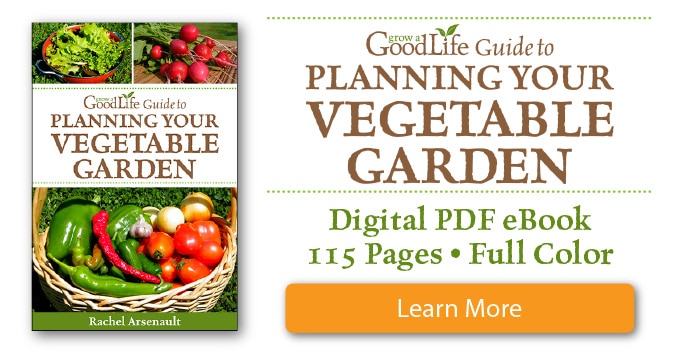 Never miss a post. Sign up for the free Grow a Good Life Newsletter and we'll send you an email with all the new articles posted on the website: