New Zealand Spinach (Tetragonia tetragonioides), also known as Cook's cabbage or tetragon, is a leafy plant that grows native in New Zealand, Australia, Argentina, and Japan. Captain Cook discovered the plant and used it to help his crew prevent scurvy. Sir Joseph Banks introduced the seeds to England in 1772 and it became a popular summer vegetable (Source).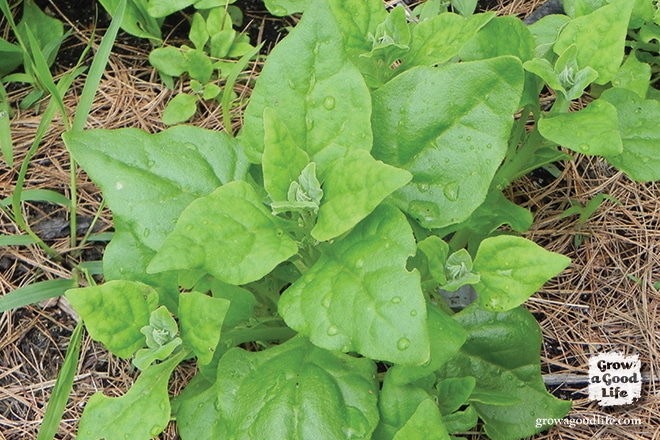 I acquired some seeds back in 2012 and after doing some research I discovered that New Zealand Spinach isn't really spinach at all but tastes similar and can be cooked the same way. Also unlike spinach it is a heat loving plant that that is frost sensitive. This means when the spring spinach bolts and before the fall spinach can be planted, New Zealand spinach can fill the void and grow all summer long.
New Zealand Spinach is a perennial in warmer climates but will be grown as an annual here in zone 5. Although I may try to pot some plants up in the fall before frost hits and try to keep them alive inside.
The seeds are rather difficult to germinate. In fact, from my research they seem to only have a 40% germination rate. I tried soaking for 24 hours before planting but had the best luck scarifying the seeds by gently running an emery board across the surface and placing them on a damp paper towel in a sealed container. Even then, I almost gave up on them because it took so long for the seeds to sprout. Once a few did finally sprout, I transplanted them to soil blocks and grew them under lights.
The New Zealand Spinach was hardened off and transplanted into the garden once all danger of frost was over the same time as other heat lovers such as tomatoes and peppers. Most of the plants were pretty pathetic looking and I didn't think they would survive.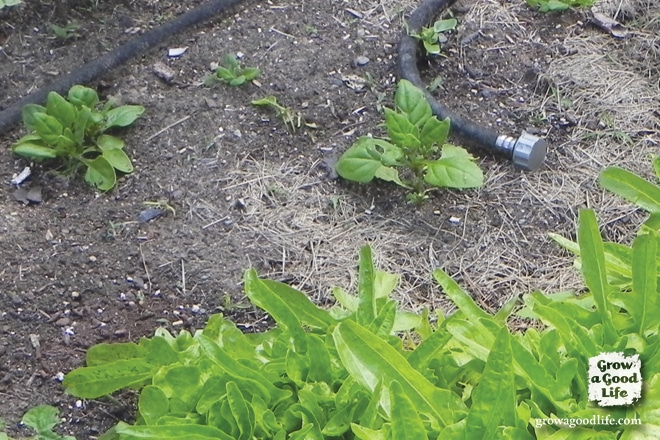 However, once they became established and the heat of summer hit the plants began to grow and spread out forming a lovely dense mat of growth. The more they are harvested, the bushier they grow.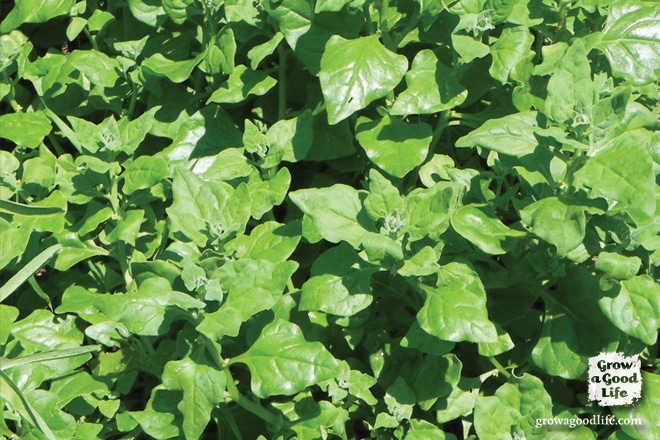 Most surprisingly there is very little insect damage to the leaves. The earwigs, beetles, and slugs that are munching in other parts of my garden have left the New Zealand Spinach alone and almost blemish free.
I didn't like the flavor of the New Zealand Spinach raw. It just tasted "green" to me, but cooked it tastes like spinach. My favorite way of eating it is simply sautéed in olive oil with fresh garlic. We have also enjoyed it wilted on pizza and blanched and added to pasta.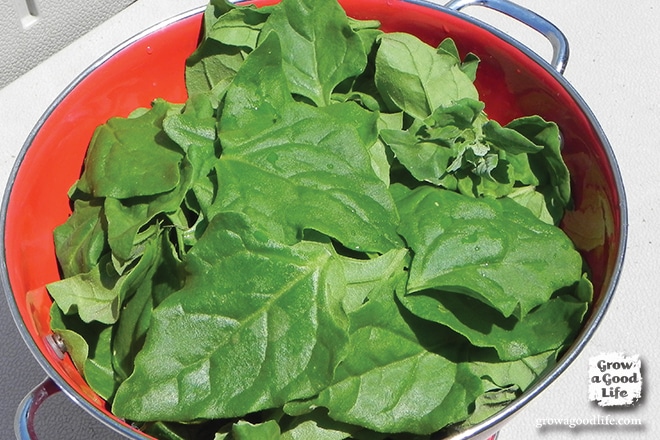 New Zealand Spinach is a winner in this garden and will return next year.
More info on New Zealand Spinach: PDF grow sheet from Utah State University.
Seeds are available at Botanical Interest.
It is fun to explore and try to grow different crops. Do you grow any uncommon fruits or vegetables in your garden? 10 Easy Garden Crops You've Never Heard Of by Kris Bordessa of Attainable Sustainable.
You May Also Like: