When planning your vegetable garden, it is so easy to get excited about the wide variety of crops in the seed catalogs. Here are some tips to help you with choosing vegetables to grow.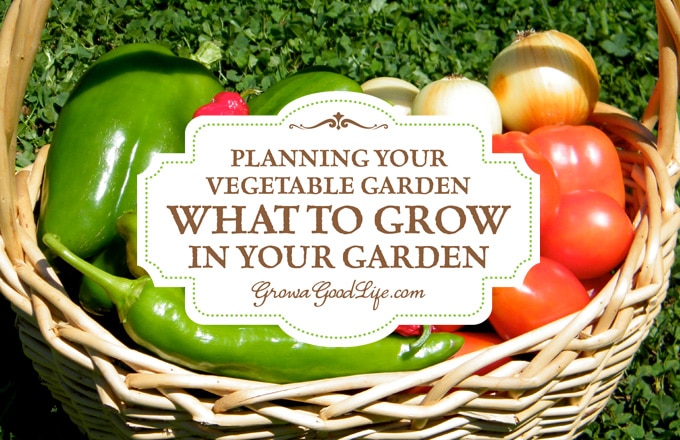 Deciding which vegetables to grow in your garden can be a lot of fun. Especially when you are looking over seed catalogs and circling all the things you are interested in growing. There are so many possibilities.
It is easy to go overboard and plan more vegetables than you will need. Limiting the amount of plants is a smart thing to do so you do not become overwhelmed when the harvest is ready all at once.
How to Choose Crops for Your Vegetable Garden
Think about what you want to achieve with your garden. Are you aiming to supplement your meals with fresh produce, save money at the grocery store, and avoid pesticides? Do you want to grow foods that you can preserve and store through winter?
Chances are, your goals for growing your own vegetable garden will include many of the points mentioned in this article, 10 Reasons to Grow Your Own Organic Food.
Narrowing down your objectives will help you choose vegetables that will make the most of your growing space.
Here are some things to consider when deciding what to plant in your vegetable garden:
Choose vegetables that you like to eat
There is no reason to put the effort into growing a vegetable if no one in your family will eat it. Consider growing crops based on what you and your family like. Gardening is fulfilling when you are rewarded with foods that you enjoy.
If you love salads, then tomatoes, greens, and lettuce would be obvious choices to grow in your garden. If you enjoy fresh salsa, then peppers, onions, tomatoes, and cilantro should be on your list.
When visiting the produce section of the grocery store or farmers' market, what to you pick up week after week? Even if you grow a small garden for fresh eating, you will save money.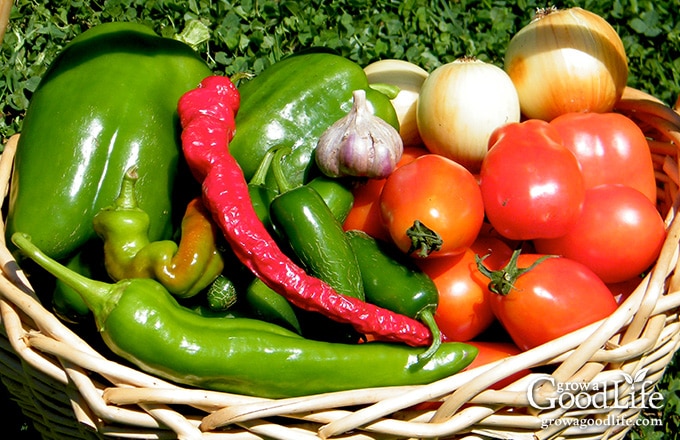 Select crops that grow in your area
Seek information about your climate and growing season. The best way to learn about your area is to ask others who garden nearby. Talk to neighbors about what they grow in their gardens and the challenges they face. Gardeners are generous by nature and enjoy sharing their experiences and tips on gardening successfully.
Also most local Extension Offices have extensive libraries of gardening information. You can locate your local extension office by clicking here.
Consider growing high value crops
What types of vegetables do you love to eat, but purchase sparingly or only when on sale? Growing vegetables that would be costly to buy makes good sense.
Some high value crops include salad greens, heirloom tomatoes, sweet bell peppers, and garlic. For example, a package of organic lettuce is about $5 at the grocery store. A package of good-quality organic lettuce seeds costs less and will yield about 6 pounds of lettuce.
Herbs are another high value crop. During the gardening season, you can grow an abundance of herbs to flavor meals and to preserve for the winter months:
Focus on replacing purchased produce with higher pesticide residue
Some produce in the grocery stores has more pesticide residue than others. Growing more of these crops organically in your garden will help you reduce the chemicals that you consume.
The Environmental Working Group issues a Dirty Dozen™ list each year. This list includes the top twelve USDA tested produce with the highest pesticide loads. Vegetables on the list in 2018 include, celery, peppers, potatoes, spinach, and tomatoes. All of these are easy to grow in your vegetable garden with no chemicals.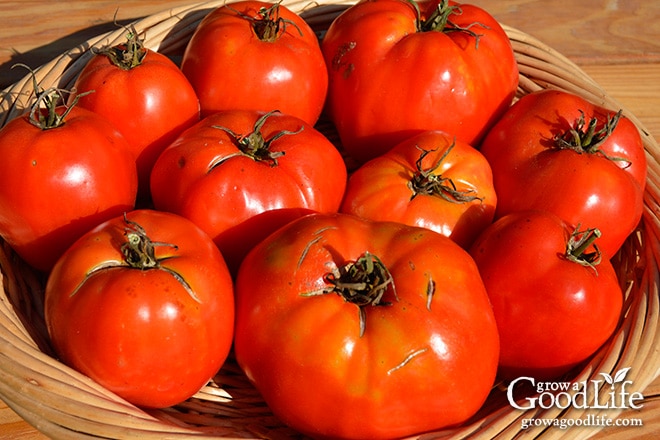 Pick vegetables that are easy to grow
If you are new to gardening, or don't have a lot of time to spend tending to the garden, consider growing crops that don't require a lot of care.
The following article outlines eight vegetables that are simple to maintain and don't need a lot of attention other than watering and harvesting:
One of the reasons people get frustrated and give up on their garden is because they simply don't have time for weeding and watering. The following article shares tips that will save you time in the garden:
Select vegetables for preserving
If preserving the harvest is your goal, you will need to plan on planting enough for fresh eating and preserving. This takes a few years of experimenting to find a good balance. Take good notes and adjust the amount of plants each year.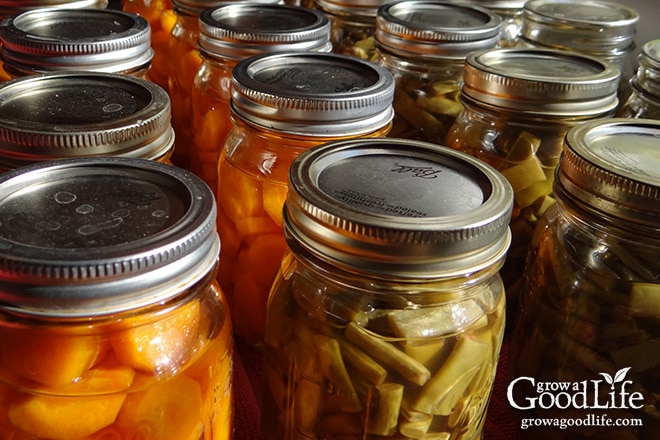 When deciding what to plant in a beginner vegetable garden, it's best to start small. First, think about how much you and your family will eat.
Keep in mind some vegetables like tomatoes, peppers, eggplant, and summer squash continue to grow and produce throughout the growing season. Other vegetables, such as onions, carrots, radishes, and garlic, produce only once.
Once you decide what you want to grow in your vegetable garden. The next steps are getting organized, making lists, purchasing seeds, and plotting the garden.
Good planning is key to a successful vegetable garden
Whether you are new to growing your own food or have been growing a vegetable garden for years, you will benefit from some planning each year. You will find everything you need to organize and plan your vegetable garden in my PDF eBook, Grow a Good Life Guide to Planning Your Vegetable Garden.