Our first flock of chickens turns three this year. They have provided us with delicious eggs, manure for the garden, and endless hours of entertainment with their individual personalities and chicken antics. Keeping backyard chickens turned out to be so much fun that we decided to add three more to the flock this year.
Introducing The New Kids in the Flock
Emily, the Silver Laced Wyandotte, Phoebe, the Easter Egger and Claire, the Cuckoo Marans:
The new girls have moved from the indoor brooder to a small coop we built earlier this spring. It is located near the big coop so both flocks can see and interact with each other. The new girls love their new home:
Once they moved to the new mini-coop, it took them almost a week before they gathered up enough courage to venture outside into their pen. They sat at the door looking out and egging each other on to be the first to take a step on the ramp. Eventually, I sat inside the pen and talked with them until one by one they came out:
Finally, they were running up and down the ramp and enjoying fresh grass, sunshine, and dust bathing: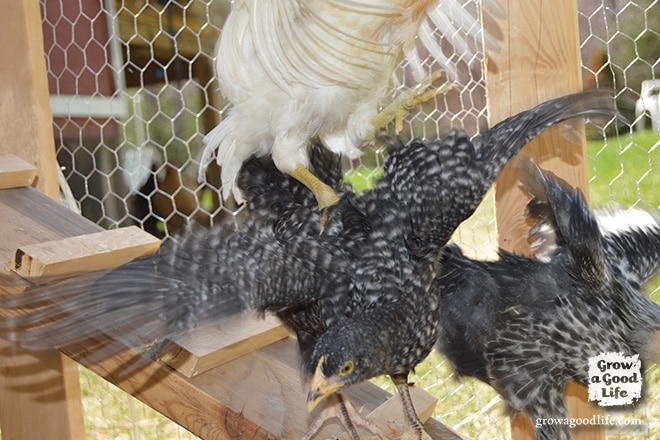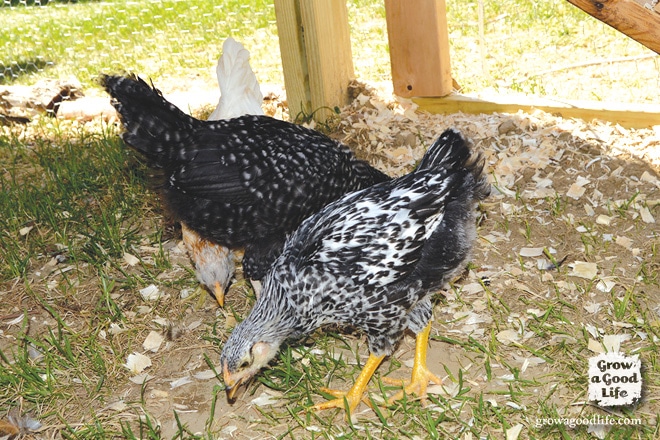 The new pullets will be introduced to the original flock gradually over the summer. I am hoping for a smooth transition, but I expect some drama as the pecking order is adjusted to accommodate the new members.
You can learn more about keeping backyard chickens at our sister site: ImaginAcres.
Good planning is key to a successful vegetable garden
Whether you are new to growing your own food or have been growing a vegetable garden for years, you will benefit from some planning each year. You will find everything you need to organize and plan your vegetable garden in my PDF eBook, Grow a Good Life Guide to Planning Your Vegetable Garden.