I love gardening. It is like meditation allowing me to relax and tune out the busy day and focus on the sounds of nature around me such as the wind blowing through the trees, the birds singing their various songs, and the bees buzzing around the garden seeking out nectar.
Winters can be long here in Maine and I miss digging in the dirt when the ground is frozen and covered in snow.
Growing transplants from seed last year was so gratifying. Planting seeds, watching the seedlings emerge from the soil, and tending to their needs allowed me to connect with gardening on a smaller scale.
The Grow Light System for Starting Seeds Indoors I assembled last year worked really well for my first seed starting adventure. I used two 3-Tier Shelving Units with 2 4-Foot Shop Lights setup on a little used workbench. You can read the details of this setup here: Build a Grow Light System for Starting Seeds Indoors.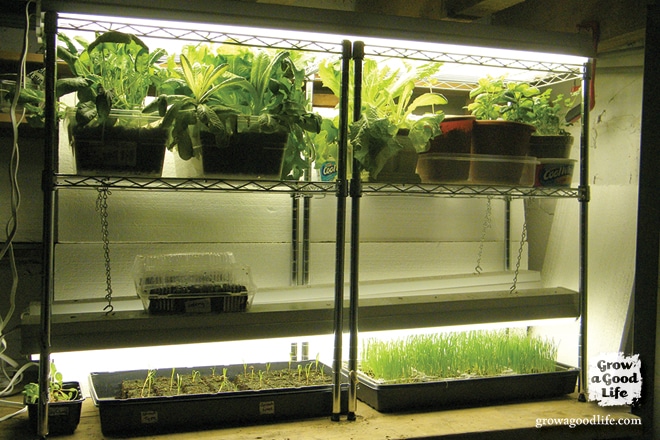 Things did get a little crowded under the lights so I am expanding the seed starting area this year. I moved the units to the floor and added two more 3-Tier Shelving Units
 on top.
Below is the expanded Grow Light System for Starting Seeds Indoors. This doubles my seed starting area and gives me more working space on the workbench:
I also added two 4-Foot Shop Lights
 per shelf to provide more light: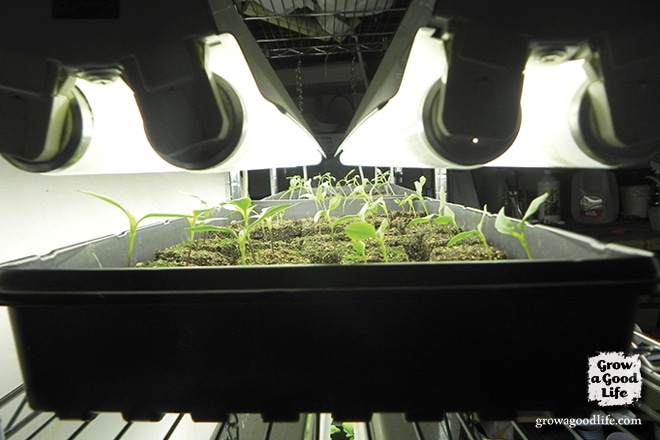 Good planning is key to a successful vegetable garden.
Whether you are new to growing your own food or have been growing a vegetable garden for years, you will benefit from some planning each year. You will find everything you need to organize and plan your vegetable garden in my PDF eBook, Grow a Good Life Guide to Planning Your Vegetable Garden.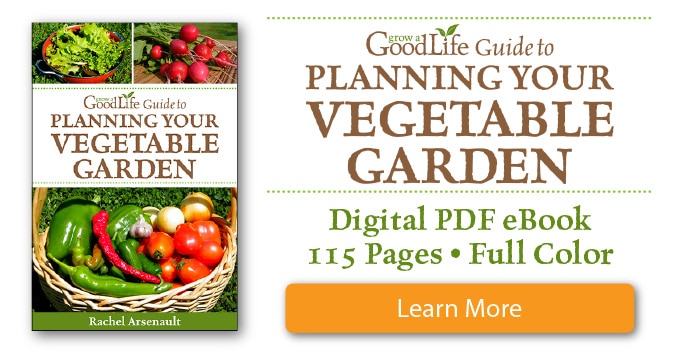 Never miss a post. Sign up for the free Grow a Good Life Newsletter and we'll send you an email with all the new articles posted on the website: