No added sugar for this crockpot applesauce recipe. Slow cooking the apples in a crockpot brings out their natural sweetness.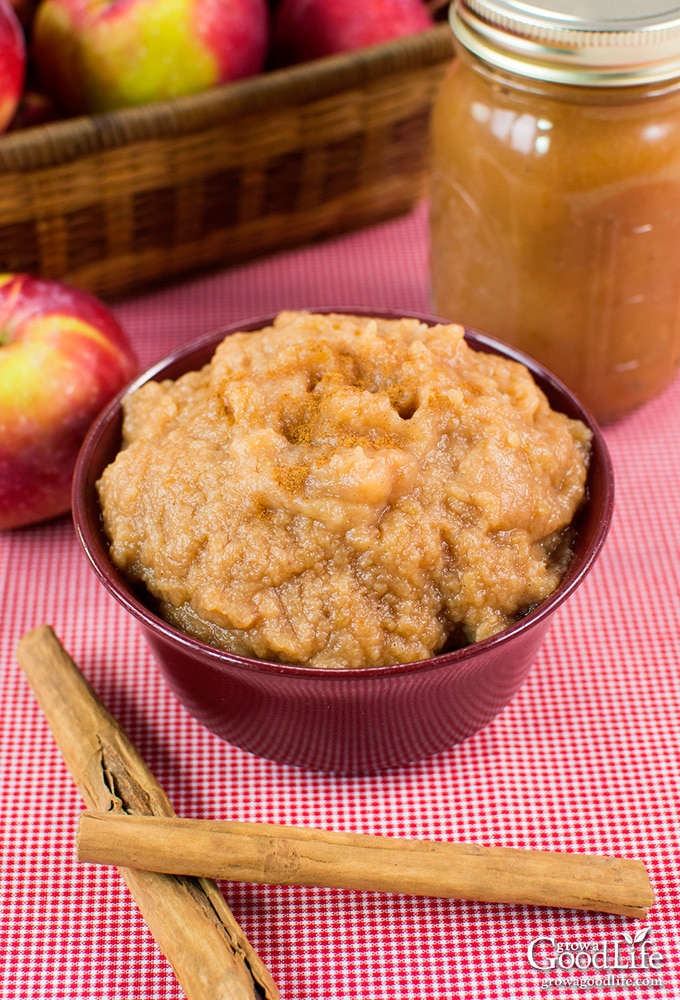 Our apple trees are not treated and as you can see the apples are not perfect. But once peeled and the bad areas trimmed out they are ideal for crockpot applesauce.
I was happy to find freshly fallen apples after heavy wind and rain rolled through the area the previous evening. We had picked all the apples that we could reach, but there were still a lot on the upper branches. Thanks to the wind storm, these were now scattered beneath the trees. I gleefully gathered all I could to make another batch of applesauce.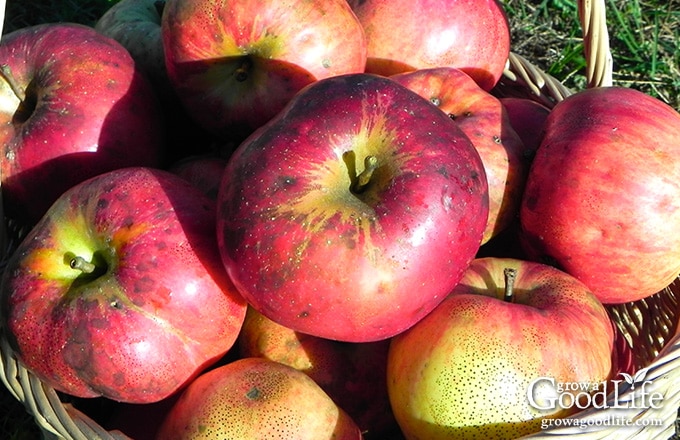 My time was limited, so I thought I would allow the crockpot to cook the apples for me while I worked on other things. I am glad I gave crockpot applesauce a shot because after tasting the results I will never make applesauce on the stove again.
How to Make Homemade Crockpot Applesauce:
I washed, peeled, cored, and sliced my apples and trimmed out bad areas. The apple pieces were placed into the crockpot and filled to the very top. I added a little water, placed the lid on, and set it to cook on high.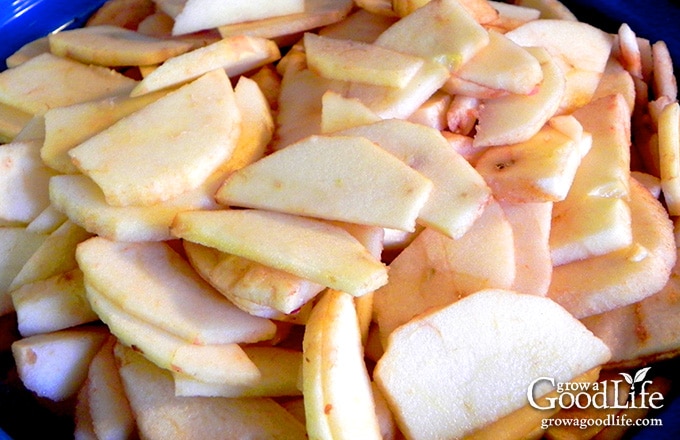 After the delicious aroma of apples filled the house for a few hours, I lifted the lid and gave the apples a stir. As my spoon hit the apples, they dissolved into a thick and chunky mash. I lifted my spoon for a taste and was quite surprised how sweet the flavor was. I sprinkled a bit of cinnamon on top, stirred again, placed the cover on, turned the crockpot to low, and allowed the flavors to mingle for several more hours.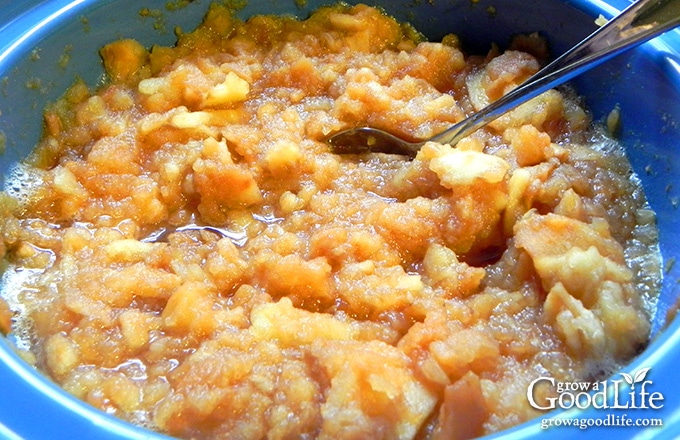 I turned off the crockpot and allowed the applesauce to cool, then ran it through a food mill to create a smooth sauce.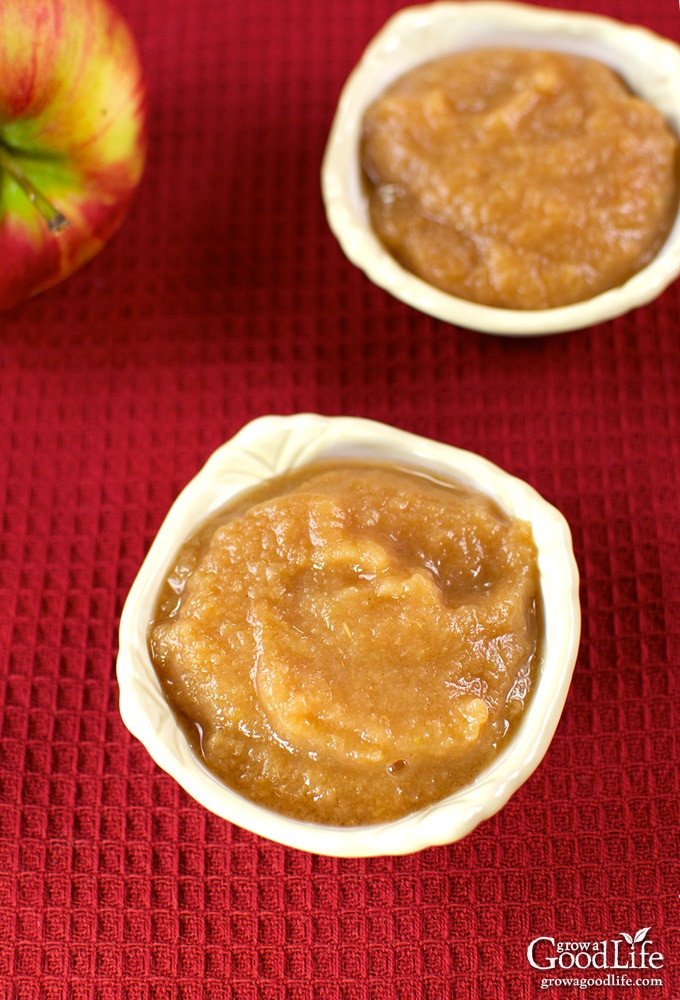 I was going to can it, but quite frankly I think we will eat this up quickly so I stored it in the refrigerator. The filled crockpot made about 4 pints of applesauce.
Canning Instructions: Double the recipe to 6 pounds of apples. Follow the canning directions here: Homemade Applesauce for Canning. Makes 2 quarts or 4 pints.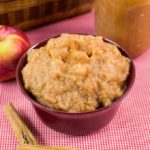 Homemade Crockpot Applesauce
No added sugar for this crockpot applesauce recipe. Slow cooking the apples in a crockpot brings out their natural sweetness.
Ingredients
3

pounds

of Apples

peeled, cored and sliced

1/2

cup

of water

1/2

teaspoon

cinnamon

or to taste
Instructions
Add apples and water to the crockpot, cover, and cook on high until apples are soft and you can smell the apples.

Add cinnamon and stir to combine. Cover and turn crockpot to low and allow the flavors for mingle for several hours.

Pass through a Food Strainer or Food Mill for a smooth applesauce. Makes 2 pints. Refrigerate and consume within a week.
Recipe Notes
Calories based on 1/2 cup serving.
You May Also Like
Good planning is key to a successful vegetable garden
Whether you are new to growing your own food or have been growing a vegetable garden for years, you will benefit from some planning each year. You will find everything you need to organize and plan your vegetable garden in my PDF eBook, Grow a Good Life Guide to Planning Your Vegetable Garden.