Mulching is one of the best things you can do for your garden. A generous layer of mulch over the soil surface will suppress weeds, retain moisture, and provide and soil enrichment as it decomposes.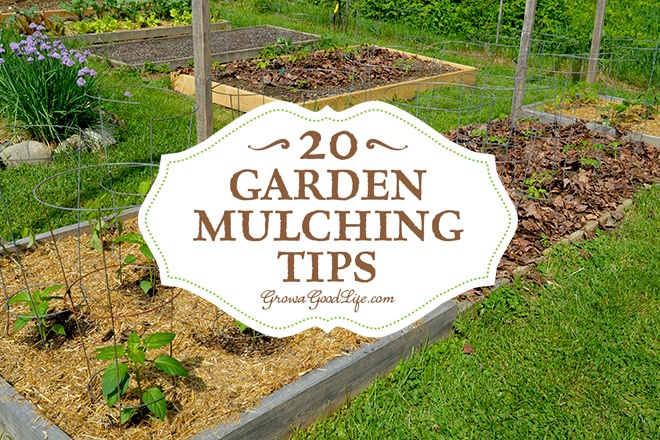 Mulch also helps protect the soil from erosion, moderates the soil temperature, and makes the garden look neat and tidy. Mulching has some disadvantages as well. It can smother your plants, tie up nutrients, add unwanted chemicals, grow fungus, and slow water penetration.
I reached out to my gardening friends and asked if they would share their advice and experiences with using mulch in the garden. This resulted in a collection of seasoned knowledge of various mulching methods for vegetable gardens, flowerbeds, and landscaping. Discover mulching methods that will work in your garden and heed some mulch warnings too.
Mulching Tips and Techniques:
How to Find Free Mulch:
Some Cautions About Mulch:
I hope you gained some knowledge from these experienced gardeners about which mulch you should use in your garden.
The most important point to understand is there is no one method that fits all gardens. Each type of mulch has pros and cons, making it suitable for some situations and not others. Regardless of which method you choose, you should mulch. So which mulch is right for you?

The Art of Gardening: Building Your Soil by Susan Vinskofski. E-book. Learn how to garden while building healthy soil that is more disease resistant, requires no digging, less weeding, and produces delicious, nutrient-dense vegetables. Includes tips on composting, understanding your soil test, and all about mulch.  > Click to learn more.
You May Also Like:
Good planning is key to a successful vegetable garden.
Whether you are new to growing your own food or have been growing a vegetable garden for years, you will benefit from some planning each year. You will find everything you need to organize and plan your vegetable garden in my PDF eBook, Grow a Good Life Guide to Planning Your Vegetable Garden.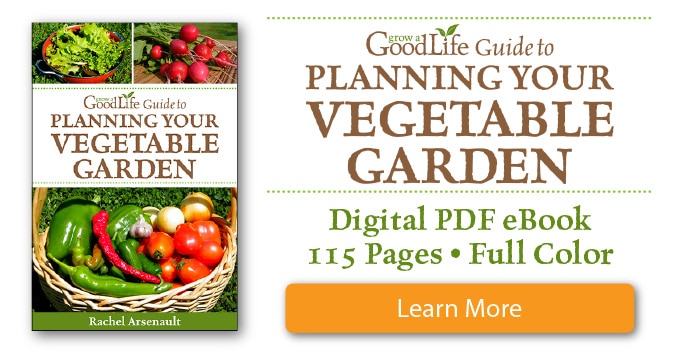 Never miss a post. Sign up for the free Grow a Good Life Newsletter and we'll send you an email with all the new articles posted on the website: