Have you tried growing potatoes in your garden?
Growing potatoes is fun and not that difficult! You can grow unique varieties not found in supermarkets.
I have several articles about growing potatoes on this website that are very popular. It is clear that many of you want to know more about growing, storing, and cooking with potatoes. I have gathered these articles together, expanded on the information, added new information not found on the website, and published a PDF eBook, Grow a Good Life Guide to Growing Potatoes.
Potatoes are easy to grow, store well through the winter, and provide a nutritious addition to meals. There's nothing like the flavor of freshly dug potatoes and the knowledge that they were grown in a pesticide-free environment in your own backyard garden. Whether you are striving for a few gourmet fingerling potatoes for fresh eating or growing a large crop for winter food storage, this book will show you how can grow your own, homegrown potatoes.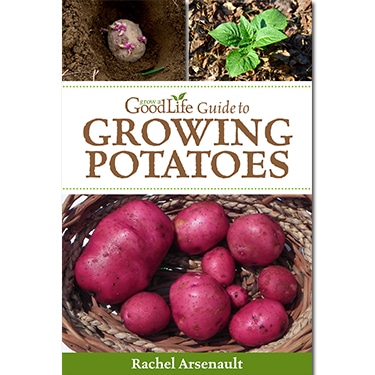 Grow a Good Life Guide to Growing Potatoes will show you what you need to know to grow your own potatoes. You will learn:
Benefits of Growing Your Own, Chemical-Free Potatoes
How to Source Quality Seed Potatoes
Which Potatoes are Better for Fresh Eating or Long Term Storage
Several Ways to Grow Potatoes in Your Backyard Garden
How to Build a Potato Tower
Growing Potatoes in Containers and Grow Bags
How to Harvest and Prepare Potatoes for Winter Food Storage
How to Deal with Common Pests and Diseases
Bonus: 10 Simple and Easy Potato Recipes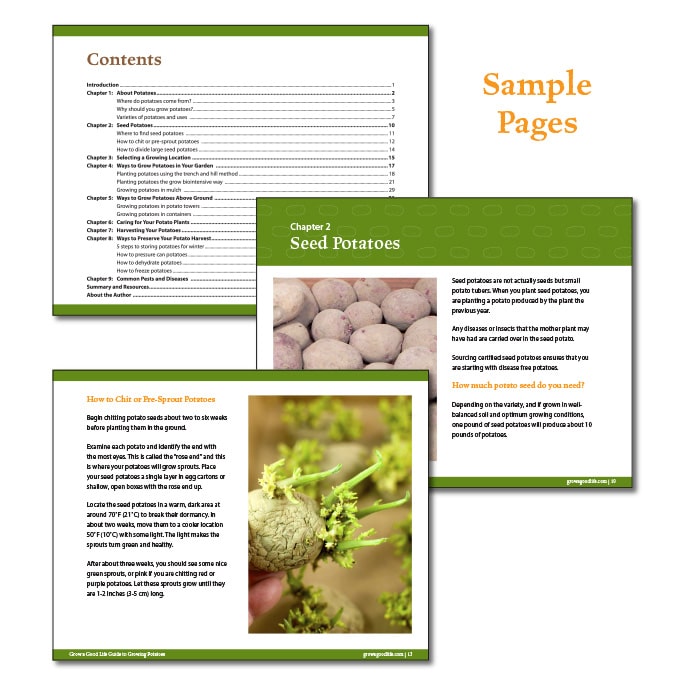 Purchase the PDF eBook, Grow a Good Life Guide to Growing Potatoes and plant some potatoes this year!