Discovered Fedco Seeds' Facebook Page.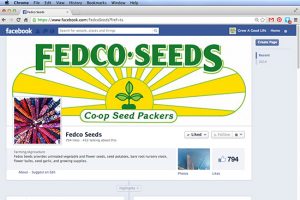 Yes it is true! Fedco joined in February 3rd! Not surprising is how quickly the page is growing.
If you are on Facebook, visit their page and give them a "like." -> Fedco Seeds Facebook Page
Buried by More Snow.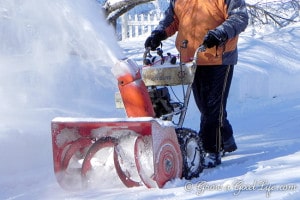 Usually not a big deal since we live in Maine and are used to snowfall in winter, but our snow blower died so Thursday's storm required shoveling. The snow was wet and heavy. It was a struggle and took a long time, but we cleared the driveway and walking paths for the dogs.
The good news is we found a local guy to take a look at the snow blower to see if he could fix it. He couldn't, but offered to make a Franken-Snowblower using some parts of the same brand. Yep, it's true! He not only sold us a snow blower that works, but he delivered it to our front yard and showed us how to use it. We were able to clean up further from Thursday's storm and were prepared for the weekend storm that followed. Hopefully, "Frank" will last the rest of the winter while we save up for a new snow blower for next year.
Began Using Bloglovin!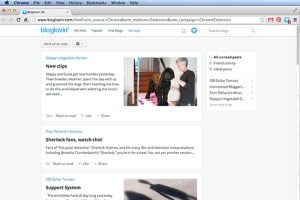 I noticed that a lot of my blogging friends are using Bloglovin' and decided to try it out. It was so easy to import my Google Reader file that I downloaded before Google Reader was eliminated.
I love the Chrome App that alerts you when you have a new post in your feed. Follow Grow a Good Life on Bloglovin!
Found a New Blog!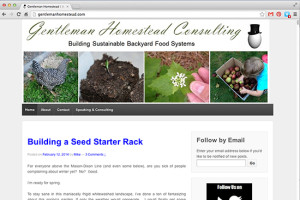 I found a new blog that I think you will love as much as I do: Gentleman Homestead.
Catch up with Mike as he blogs about vermicomposting, building a seed starting rack, and learns how to cook beginning with Cast Iron Curry Chicken.
Featured on The Chicken Chick® Website.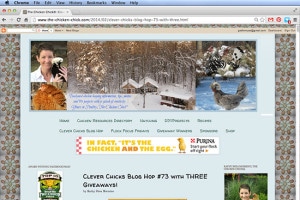 Kathy Shea Mormino kindly holds a weekly "Clever Chicks Blog Hop" allowing bloggers to share posts. Kathy then chooses several posts and features them the following week. I am honored that my "Over 60 Egg-Cellent Egg Recipes from Fellow Bloggers" post was featured this past week. I am so excited that so many new readers visited Grow a Good Life and I hope you will stop over again real soon.
Sowed the First Seeds of 2014!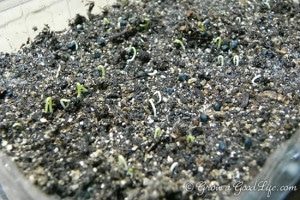 Onions, leeks, and bunching onions were seeded this week. By day four, some sprouts began breaking the soil surface.
Very exciting as this kicks off the growing season for 2014!
Learned That Millie Doesn't Like Peas.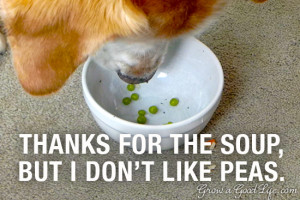 Gave a little bit of leftover Chicken Soup to Bradie and Millie this week. Bradie slurped it up quickly then asked for more. Millie took her sweet time. Well no wonder when you have to dodge all the peas.