It always amazes me how quickly the autumn leaves change colors and fall. Many of the trees surrounding our property shed their leaves this week. We gathered up as many as we could by raking them out from the edges of the yard and using a mower with a bagger to shred them up.
The result was a nice mix of shredded leaves and grass for the compost bin.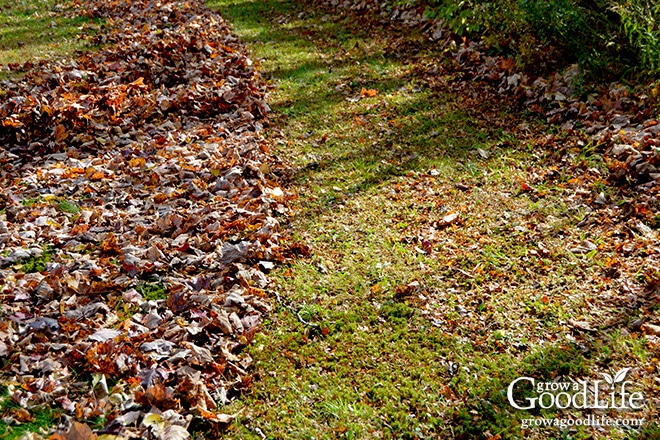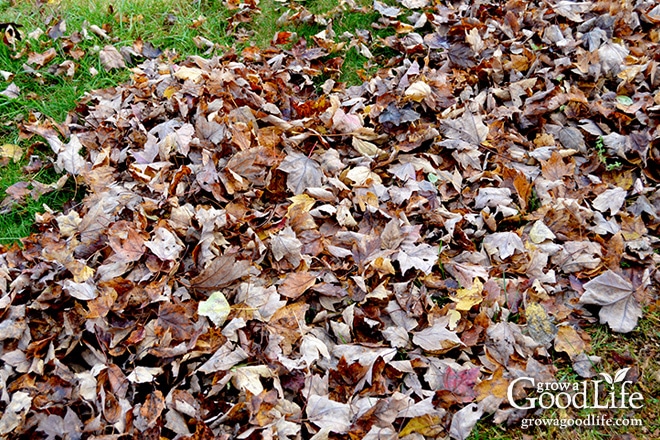 The apple trees are still holding on to their leaves and we are still picking apples. We are still harvesting plenty for fresh eating and baking.
The chicken's pen got an in-depth clean out this weekend to prepare it for winter. All the old bedding was raked out and added to the compost bin. Then I filled in all the holes and added a layer of pine shavings. The coop will be given a thorough clean out as well then we will prepare the coop and pen for winter.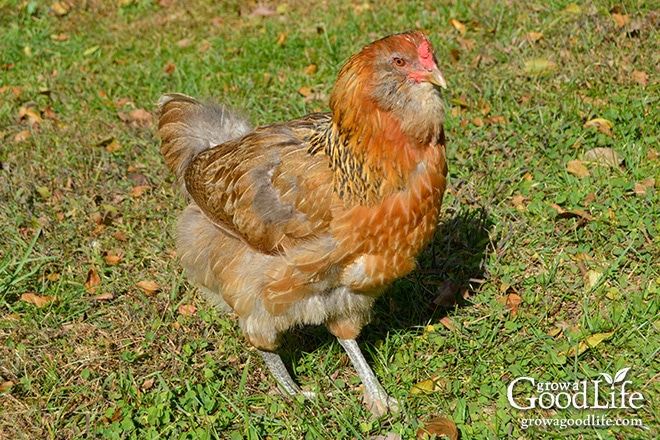 Most of the older girls have begun to molt, which is a yearly process of losing feathers and re-growing them. While molting, chickens stop laying eggs so their bodies can focus on growing new feathers. With 10 chickens in our flock, we were able to stock up on eggs to hopefully get us through this period. Chickens usually lay less during the winter too, but will pick up again once the daylight increases.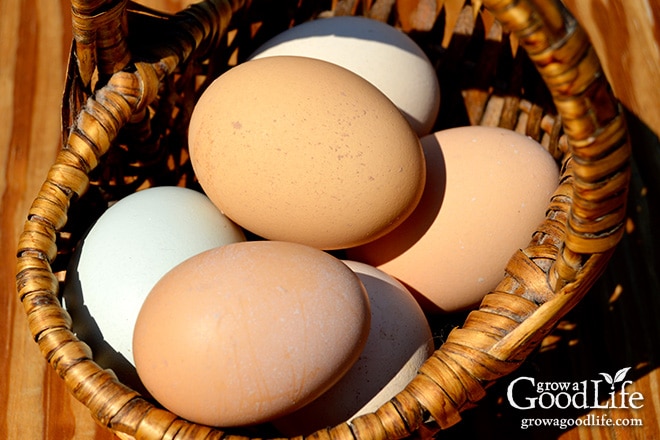 See what others are harvesting from their gardens or how they are using their harvests at Our Happy Acres.
Never miss a post. Sign up for the free Grow a Good Life Newsletter and we'll send you an email with all the new articles posted on the website: