January Thaw is over and winter is resuming its icy grip as more snow has fallen and nighttime temperatures are dipping into the negatives once again. For those who don't experience this, a January Thaw is a week or two of slightly warmer temperatures usually around the 25th of January in the northern part of North America.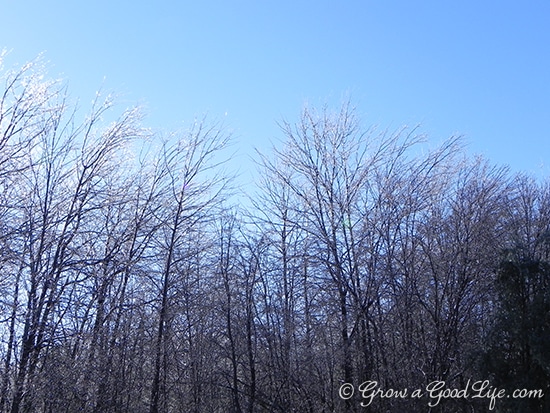 January Thaw can be viewed as both tease or a much needed break. It usually occurs right after the coldest and darkest part of winter just as you begin to grow weary from the seemingly endless snow removal effort and you wonder if your fuel and woodpile will be enough to make it through until spring.
Some years, it isn't much of a warm-up, but this year it was very noticeable especially after the "Polar Vortex" that most of the country experienced. It was warm enough to allow perception to fall as rain rather than snow. This rain along with the warmer temperatures melted a lot of the snow that had accumulated since December.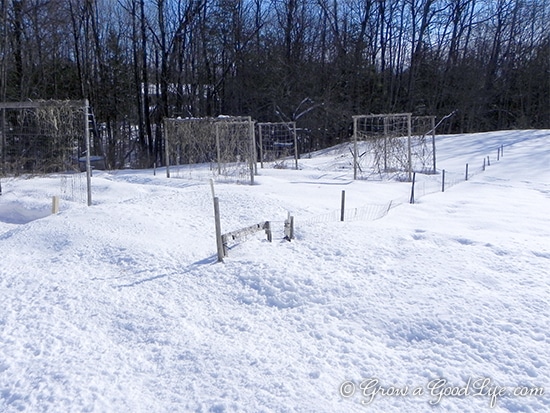 Our mini-thaw was a brief but welcome reprieve from that cold. We were able to finally chip away at the layer of ice that has been on the walkways since December and remove ice from the north side of the house roof. I took advantage of the warmer weather to clean out the coop. I was happy that the shavings broke down as well as they did but really wanted to get some fresh bedding in there. A fresh layer of straw was layered in the pen. Or rather, I put a pile of straw in the pen and the chickens dug and scratched through it spreading it over the pen. They really enjoyed digging through it.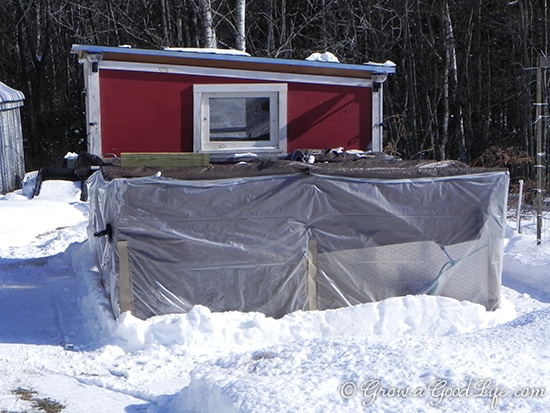 We also wrapped the pen with plastic to reduce the wind and cold so the girls can spend more time outside instead of cooped up on really cold days. It isn't pretty, but the girls are more comfortable. The plastic isn't sealed at the top and the tarp can be folded back so the pen stays well ventilated. When it was 4˚F outside, it stayed about 20˚F in the pen with no wind. The plastic also prevents snow from blowing in. The girls do not like walking on snow. They are all laying now and hopefully this will keep them laying. When chickens are cold, their bodies work to stay warm and egg making takes the back seat. If they are comfortable, and the lighting is adequate they should continue egg production.
During the warmer weather period of January Thaw, it is easy to that spring is on its way. In reality, we've probably only reached the halfway point of our cold winter weather. At least the sun is stronger and they days are getting longer. Until spring truly arrives I will be planning the garden layout and sowing some seeds under the lights. It will be nice to have something growing again.
For More Information About January Thaw:
Farmer's Almanac
Thaw (weather) – Wikipedia, the free encyclopedia