Each Monday, Daphne's Dandelions hosts Harvest Monday where everyone can share links to their harvest for the week. It's fun to see what everyone is gathering from his or her gardens in different areas.
The carrot bed was weeded and a few carrots were harvested. Half of the carrot bed was planted with Yaya carrots and the other half another variety. Unfortunately, I didn't note the other variety but the few I pulled were much longer, very skinny, and will need more time. I am impressed with Yaya. It matures quickly, is growing strong, and tastes pretty good.
Like the garlic bed, the onion bed rests on garden space that was occupied by the potato patch last year. A few volunteer plants sprouted up in between the paths and in the bed. I allowed them to grow and was able to enjoy another bonus harvest of 1.5 pounds of potatoes :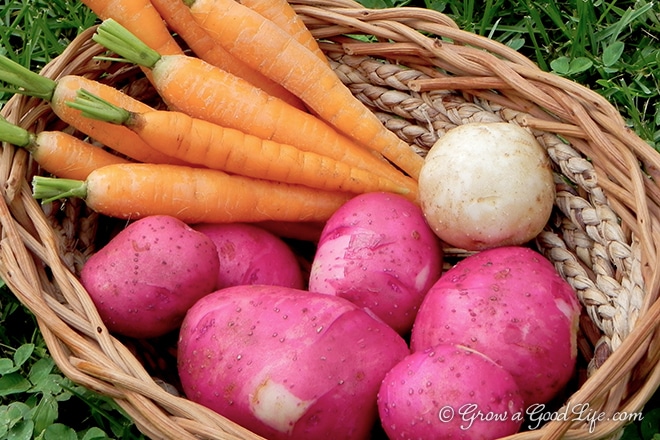 The onions grown from sets were flopping so I pulled those this week. As has been my usual experience in growing onions from sets, some were good sized and some went to seed. The good sizes ones were about 3-inches wide and will be used for fresh eating, sauces and salsas. Overall, there were around 70 usable onion bulbs, which is not bad for the cost of sets. However, I prefer the quality and flavor of onions grown from seed for storage: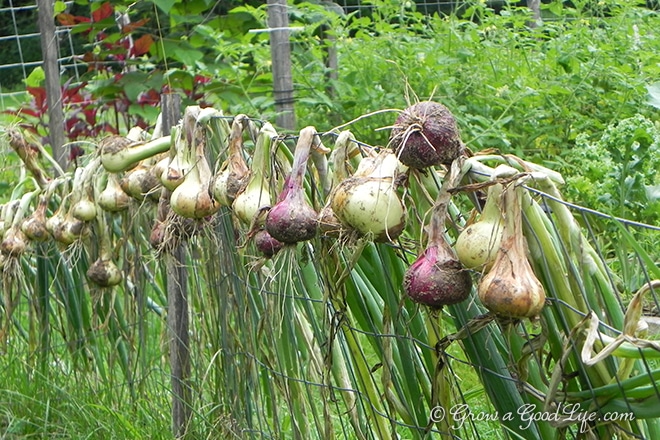 Debuting this week is the first Zucchini of the season! The two photographed are destined for Chocolate Zucchini Bread: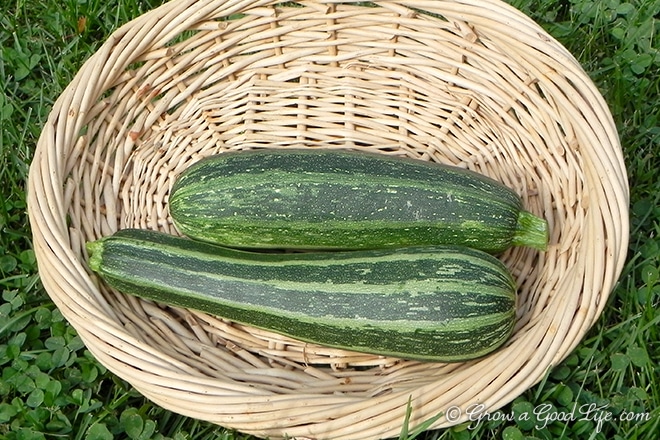 I am continuing to harvest lots of Chamomile:
And Purslane! If you missed it, be sure to read my post earlier this week (Purslane: Weed or Food) on the health benefits of Purslane: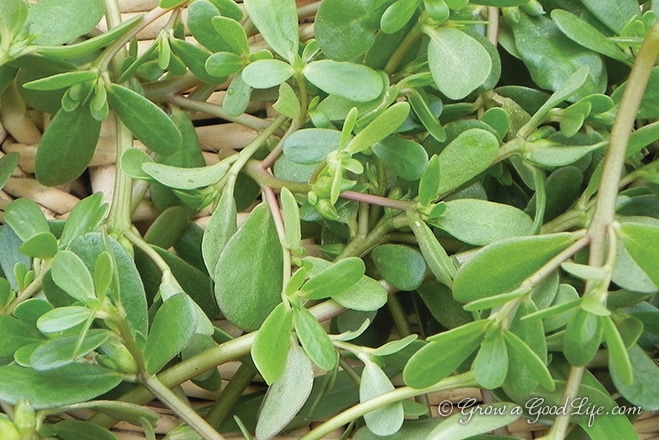 This concludes the garden harvests this week. Visit Daphne's Dandelions to see what others are harvesting.

Please join in right here on Grow a Good Life for the Green Thumb Thursday Blog Hop! You are invited to share your links on anything gardening or homestead related including crop variety showcases, preserving the harvest, garden planning, recipes, seed starting, frugal-living, composting, soap making, or diy tutorials. I hope to see you here on Thursday.
Need a reminder? Sign up to receive all posts via email:
[mc4wp_form]