The chickens have increased their egg production. The month of January totaled 123 and February 136. There were just two or three eggs per day at the beginning of the year, but all the girls were laying by the end of January. Most of the flock lays brown eggs so it was difficult at first to determine who is laying which color. But I did try to stalk the coop over a few days to determine who laid which egg. I love all the colors: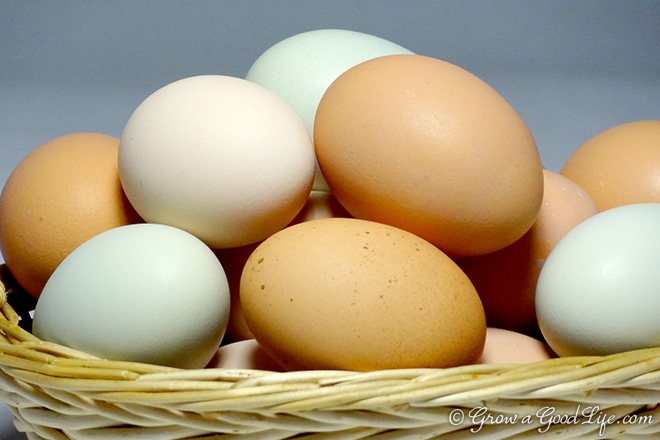 So what are we doing with all these eggs? We've been enjoying them for breakfast every day and I've been exploring the recipes in my Egg-Cellent Egg Recipe Collection.
I am linking up to Daphne's Dandelion's Harvest Monday where everyone can share links to their harvest for the week. It's fun to see what everyone is gathering from his or her gardens in different areas and how they are using their garden bounty. Be sure to visit Daphne's Dandelions to see what others are harvesting this week.