I have gathered together on this page some resources and products I feel may benefit some of you on your own personal journey to Grow a Good Life. Please check back periodically because I will be updating this page from time to time.
Disclosure: I am an affiliate of some of these companies, which means that I receive a small commission if you purchase from the site through my link. This commission helps support Grow a Good Life and is at no additional cost to you. Please know that the companies featured here are evaluated and chosen carefully. I only recommend products or services I personally use or believe will add value to you.
FAVORITE SEED COMPANIES:

Fedco is a Maine cooperative seed and garden supply company that has operated since 1978 in Maine. The seeds I have ordered over the years have always been high quality. Fedco is a great source of certified-organic cultivars and regional heirloom varieties.

Johnny's Selected Seeds is an employee owned Maine seed company originally established in 1973 that offers a wide variety of certified-organic, hybrid, open-pollinated, and heirloom vegetable, herb, and flower seeds. Seeds I have ordered have high germination rates and produce healthy plants.

Pinetree Seeds is a family owned and operated business out of New Gloucester, Maine. Pinetree Garden Seeds was founded in 1979 with a mission to offer high quality seeds in smaller quantity seed packages that are affordable and more manageable for a typical home gardener. Offerings include heirloom seeds, gardening tools, books, live plants, and soap making supplies.

Botanical Interest began selling seeds to independent garden centers in 1995 out of a home-based business in Colorado. Today their beautifully illustrated seed packages can be found across the country and in my local garden centers here in Maine. Botanical Interest is my go to brand if I have forgotten to order a variety to two and I can always count on good germination and high quality plants.
IN THE GARDEN:

Soil Block Makers are spring-loaded tools that form and compress the soil mixture into blocks. Once ejected, each block has an indentation at the top of the cube to plant your seed.  Soil Block Makers are available at eBay
 and other places online. Seek out the quality Ladbrooke brand and it will last forever.
> See Soil Blocks for Growing Seedlings

The Art of Gardening: Building Your Soil. E-book. Teaches how to garden that builds healthy soil that is more disease resistant, requires no digging, requires little weeding, and produces delicious, nutrient-dense vegetables. Includes 10 recipes that use the wonderful nutrient-dense vegetables that you'll be growing! 67 downloadable pages.
> Click to learn more and purchase.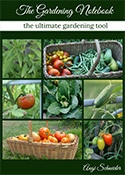 The Gardening Notebook is custom printable e-book to help you keep track of everything that is important to you in your gardening. Included is information on how to begin gardening, how to improve your garden soil, a garden calendar, how to find your frost date, and worksheets with plenty of room for your own notes.
> Click to learn more.
Gardener's Supply Company is an employee-owned, Vermont company that provides environmentally friendly gardening products. They offer everything from seed starting supplies and garden furniture to flower supports and garden carts.
>Get What Your Garden Needs At Gardener's Supply, Shop Today
Gardening & Agriculture Books from Chelsea Green Publishing:
Homestead Living:
Pantry Paratus is a small family owned and operated company who shares the journey of encouraging others to grow and preserve our own food. Offering quality food preparation tools, canning supplies, bulk pantry ingredients, and information on how to become more self-sufficient in your kitchen.  > Visit Pantry Paratus.

Granite Ware 21.5-Quart Water Bath Canner: A versatile canning kit that comes with the essential tools needed to start canning today. You'll get a 21.5-quart canner with side handles, a matching lid and jar rack. You'll be able to fill your jars quickly and safely, and the stylish porcelain exterior looks lovely in any kitchen setting. Click for more information > Water Bath Canner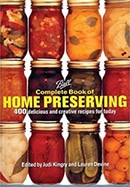 Ball Complete Book of Home Preserving: The book includes comprehensive directions on safe canning and preserving methods plus lists of required equipment and utensils. Specific instructions for first-timers and handy tips for the experienced make the Ball Complete Book of Home Preserving a valuable addition to any kitchen library. These 400 innovative and enticing recipes include everything from salsas and savory sauces to pickling, chutneys, relishes and of course, jams, jellies, and fruit spreads. > Ball Complete Book of Home Preserving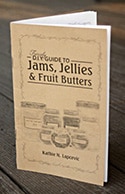 The Fiercely D.I.Y. Guide to Jams, Jellies, & Fruit Butters by Kathie Lapcevic is an amazing resource for both new and seasoned canners. It is filled with easy to follow canning instructions and over 13 unique recipes for making jams, jellies, and fruit butters. Available in both Printed Booklet and PDF eBook formats.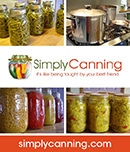 Simply Canning: Sharon at Simply Canning has developed a treasure trove of articles to teach you to can and preserve nutritious food for your family. At Simply Canning, you will find how-tos, safety information, equipment reviews, and recipes for preserving garden fresh vegetables, sun ripened fruit, and homegrown meats. Be sure to subscribe to the Simple Canning Newsletter while you are there.
> Click here to visit Simply Canning.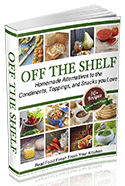 Off The Shelf: Homemade Alternatives to the Condiments, Toppings, and Snacks you Love. E-book. 50+ recipes from some of the web's top real food bloggers. 100 pages featuring gorgeous photos and simple instructions. Replace your favorite supermarket "cheats" with simple homemade alternatives. Discover just how easy it is to make your own. Save money and eliminate wasteful packaging. $6.98.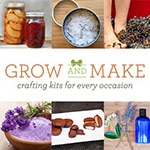 Grow and Make provides a generous selection of high quality kits for DIY and crafting including bath and body, candle making, culinary, gardening, and preserving. Each kit contains ingredients, step-by-step instructions, and in some cases, even the containers to make your own homemade items. These kits make great gifts too!
Click to learn more about Grow and Make >>
EDUCATION, SELF HELP, DIY: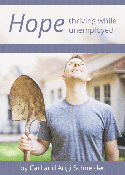 Hope-Thriving While Unemployed. E-book. It is not unusual today to find yourself among the unemployed or underemployed. This book will help you put together a plan to organize your finances, make money, and keep your attitude positive during your time of unemployment. Having a plan will help relieve stress and allow you to concentrate on discovering your next career opportunity. Read my review here.
> Click to learn more and purchase.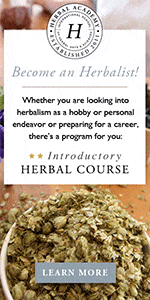 Herbal Academy Online Courses: No matter where you are in your herbal studies, the Herbal Academy has a training program for you!


Website Tools