While growing up, most of us were taught that if you got decent grades, you would get into a good college, and receive an education that would provide you with a respectable job. You were loyal to the company you worked for. Your job was your life, your friends were co-workers, and you enjoyed working hard and succeeding the expectations of your supervisor.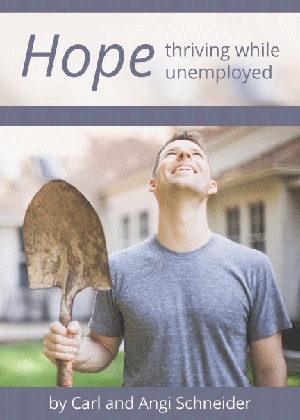 In return, the company you worked for was loyal to you and appreciated your hard work by sharing their wealth through providing a living wage, quality health insurance, bonuses, promotions, and retirement accounts.
But that world is gone now for most of us. It ended with the recession that began in the early 2000s, although we didn't really understand what was happening at the time. It was set in motion when companies began losing profits and some companies began getting greedy.
For us worker bees, it was a slow progression beginning with the elimination of benefits, offers of early retirement for senior staff, and salary freezes. It ended when hardworking individuals lost their jobs and were told that the company needed to "downsize," "outsource," or "reorganize." Most didn't understand what was happening when the company they revolved their life around and gave their heart and soul to suddenly didn't need them anymore.
Today it isn't unusual to find yourself among the unemployed or know someone who is unemployed. So what do when it happens to you? How do you prepare yourself and your family?
I am grateful to have had two years to prepare for unemployment. The company I worked for 10 years began struggling. First benefits were reduced or eliminated, then a few layoffs, then a reduced workweek, and a few more layoffs. I weighed my options and sought to find employment elsewhere but soon realized that not many were hiring. I made preparations to start my own graphic design business if or when I found myself laid off. I had a plan that helped relieve some stress, but it was still a scary time.
I highly recommend Hope – Thriving While Unemployed not only for those who find themselves jobless, but also for anyone who is uncertain about their future employment. Losing your co-workers to round after round of layoffs can be very stressful. Having a plan in case it happens to you can help ease your mind. I wish I had this resource when I was facing uncertainty.
If you do find yourself unemployed, this book will help you put together a plan to organize your finances, make money, create a spending plan, and keep your attitude positive during your time of unemployment. It will promote creative thinking leading to ideas to not just survive while unemployed, but to thrive. Overall it will help relieve stress and allow you to concentrate on discovering your next career opportunity.
How to thrive even if you don't have any savings or severance pay
How to take inventory of the important areas of your life and make them work for you
What to share with your children and when
Creating your own dream job
What to do the first week
How to handle irregular income
How to save on the most important budget areas
How to keep the blues away
What to do when unemployment ends
Printables to help you get organized
The authors have also put together an amazing resource page and will be adding to it as they discover other resources that are helpful and encouraging.
I received a digital copy of Hope – Thriving While Unemployed by Carl and Angi Schneider in exchange for sharing a review. Opinions given are my own.